Lindab is raising the standard. Again.
Eurovent certified performance
Lindab has managed to fulfil the highest criteria and is now certified by Eurovent for our duct system Lindab Safe.
Cost reduction per year in an office building with 1000 m² when changing from leakage class A to D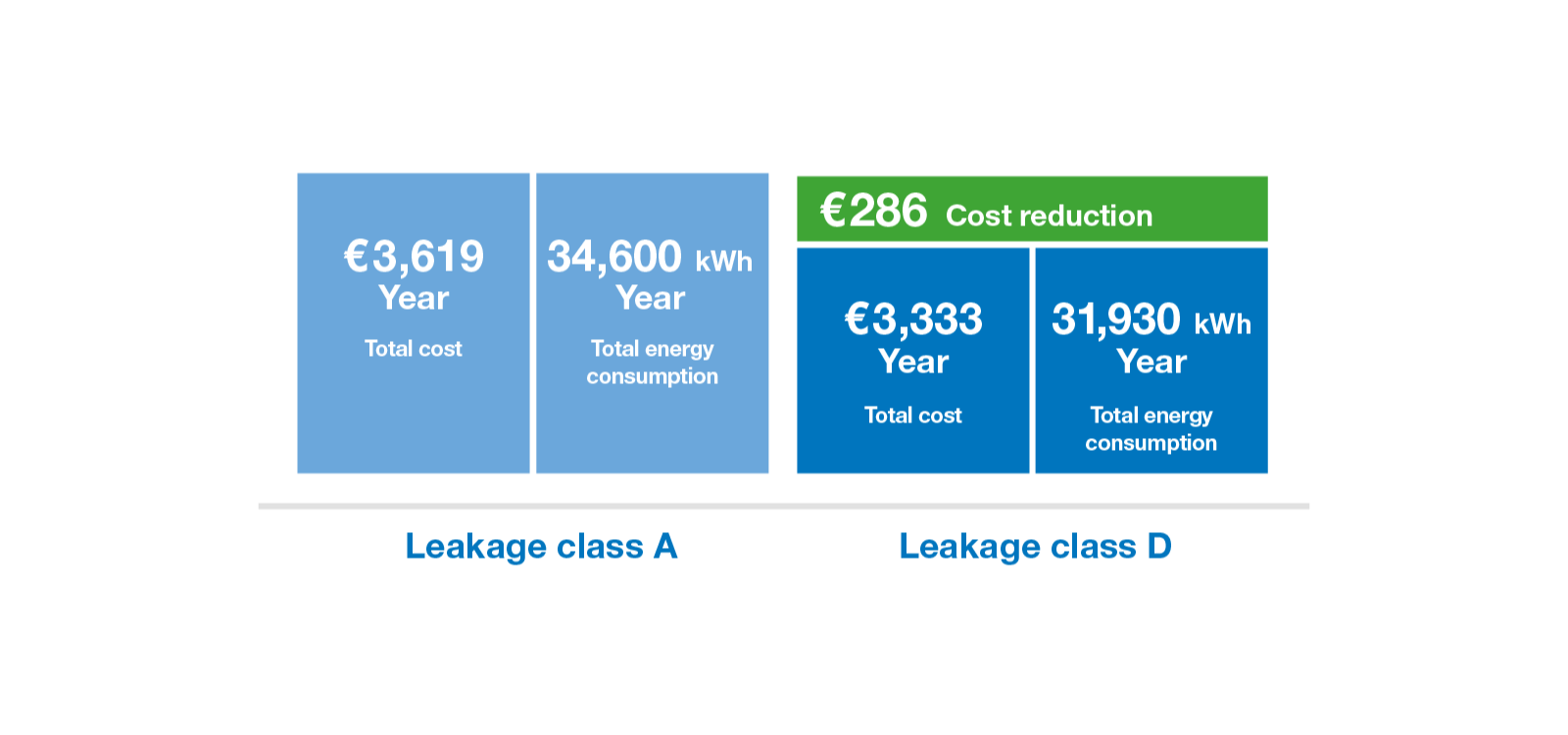 Eurovent in brief
Organisation in Europe securing effective program that raises the standard in the ventilation business.
Certified by independent party.

New certification program for tightness class D regarding strength and leakage in duct systems.

Ensures that the products live up to certain standards throughout the whole production process.

Guarantees independent check.

Testing products to check that their performance and capability are in accordance with the manufacturer's specified data.
Calc-Leak - Calculate your system's efficiency
Lindab has developed the web tool Calc-Leak as part of our LindQST platform. Calculate both the payback period of the added investment and the annual energy saving.
Can't find what you're looking for?
Our friendly and knowledgeable team is here to answer your questions. Do not hesitate to call.