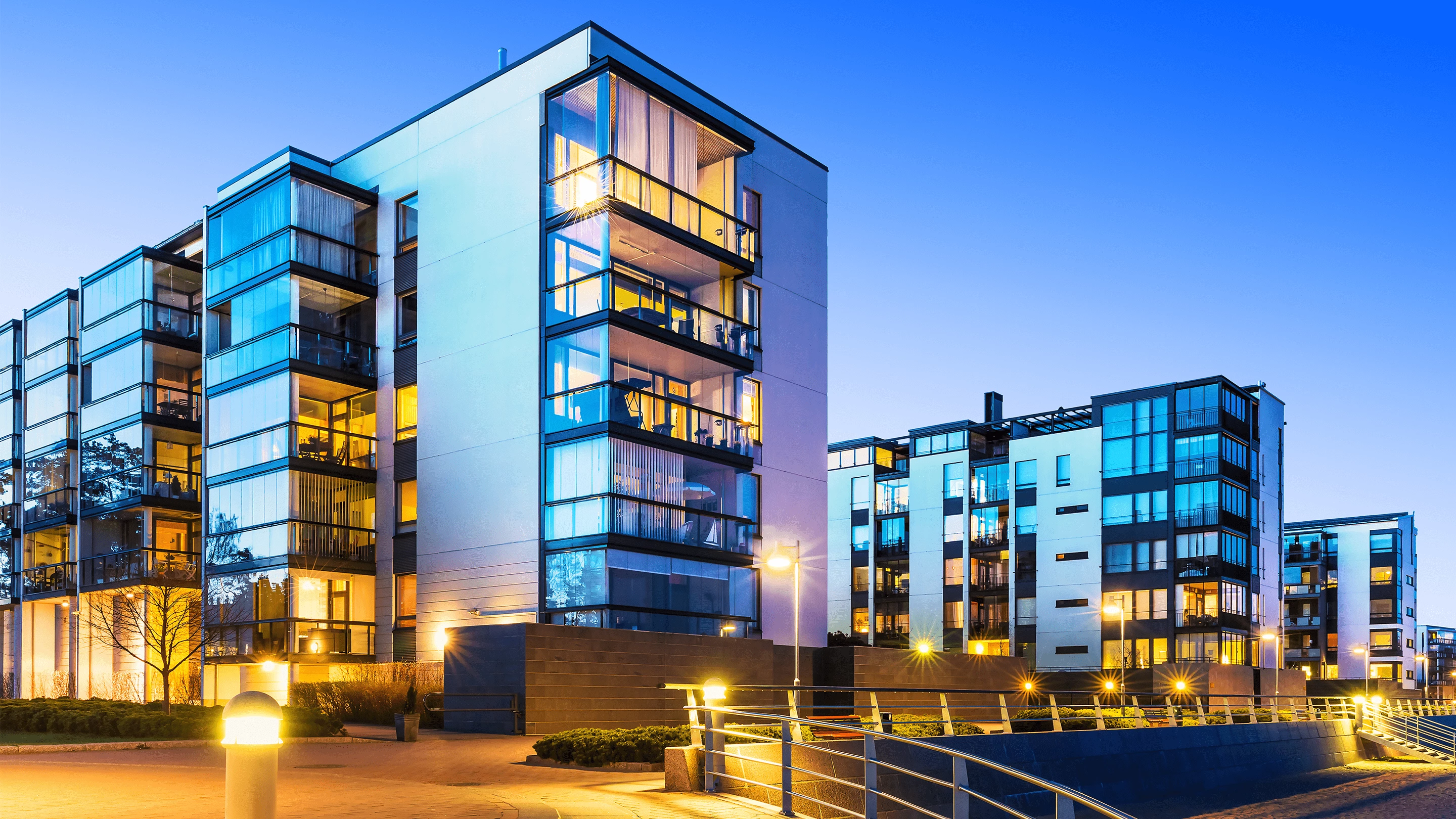 Solutions for your home
Lindab can provide a wide range of solutions for domestic properties including residential ventilation, rainwater drainage systems and steel roofing solutions.
Residential Ventilation
Every day we breathe in about 20,000 litres of air. A good indoor climate in the home is therefore a prerequisite for people to feel good in their homes. Changing living habits also increase the need for better air and more convenience. Intelligent houses that make their own smart decisions and needs-driven indoor climate solutions that meet these needs, but also fulfill an important function in the environmental transition.
Domestic MVHR
Good ventilation in your home is the key to a healthy indoor climate and well-being for you and your family. Lindab InDomo, TecDuct and InCapsa ducting and heat recovery units can be used to design an MVHR or MEV solution whether you live in a large estate, small bungalow, a Passive House or a multiple occupancy building.
An inside look at MVHR system installation
​The latest Skill Builder video demonstrates residential ventilation at it's best
Expert tradesman Robin Clevett continues with his Capel build journey which he shares with over 167,000 followers on the Skill Builder You Tube channel.
Having received BPEC training, Robin decided that a Lindab InDomo system with MVHR was the ideal choice for his build project. The video shows the process right through to commissioning and offers some great insight and useful tips to professionals and DIY enthusiasts alike.
Our specialist residential ventilation team provided design, specification and commissioning support for the project.
Lindab Passive House heat recovery units
The RHR-CF from Lindab is a class A+ high efficiency ventilation unit with heat recovery designed for Passive House or low-energy homes.
The unit is Passive House Institute listed and Lindab are proud members of Passivhaus Trust- the UK Passive House organisation.
Summertime!
It´s wonderful in summer with the green trees and the colourful flowers but there are also a lot that tickles the nose. Achoo!
Time to clean!
It's time to clean the house. The bathroom is thoroughly cleaned but what happened with the ventilation valve?
I can grow better
We spend an average of 58 years at home where the indoor air can be as much as five times more polluted than outdoor air. Exposure to air pollution at a young age can inhibit lung growth, increase the risk of conditions such as asthma and hinder brain development.
Lindab residential ventilation
Energy efficient solution for improved indoor climate
Can we help with your dream home?
Our BPEC qualified professionals can provide comprehensive project designs for MEV and MVHR systems and a wide range of residential solutions.