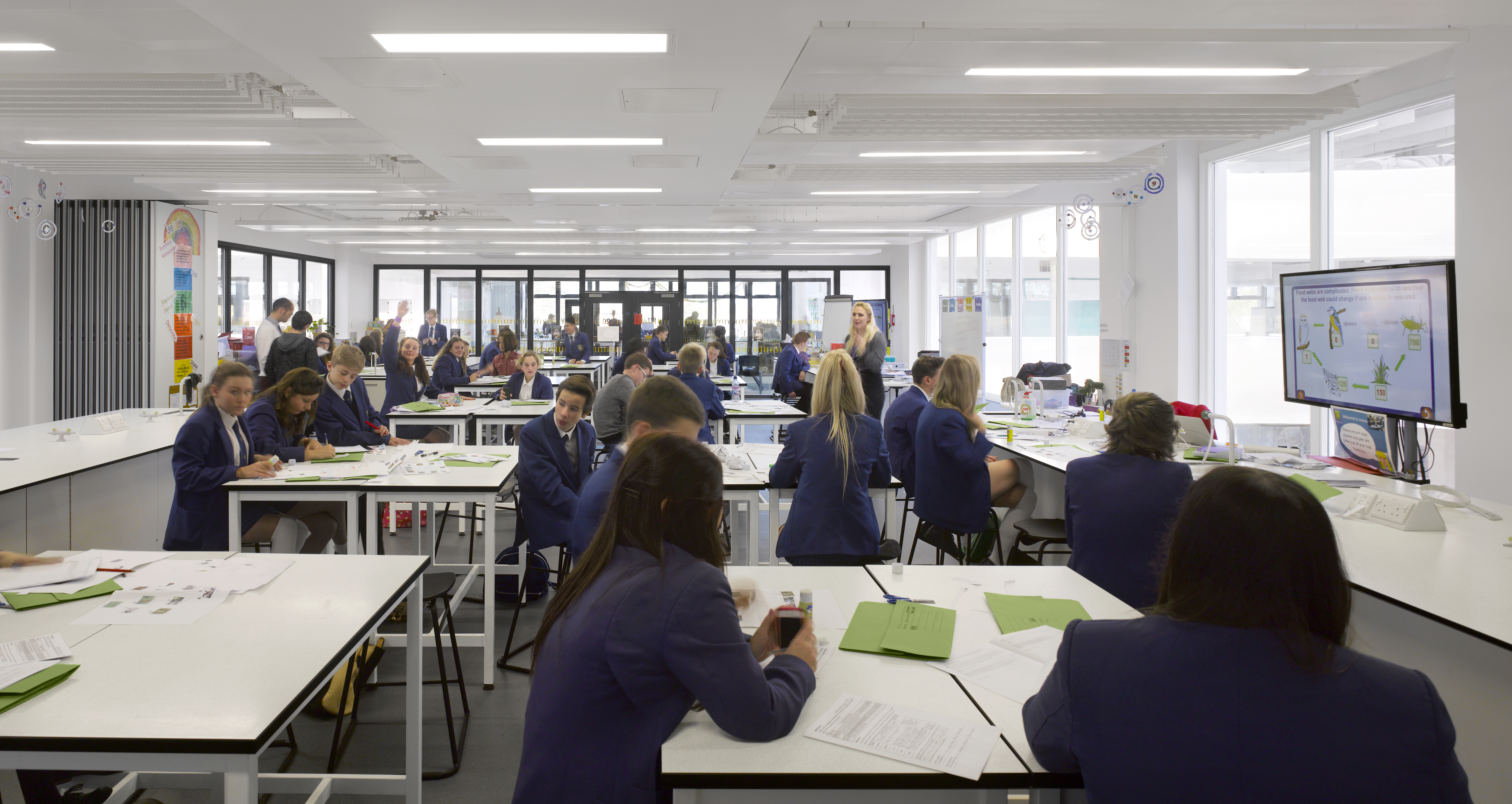 Solutions for learning
There are clear correlations between good indoor climate, well-being and performance. Lindab helps you find the right solution for your school building.
Ventilation for schools and colleges
Air flow, air quality, temperature and noise level are factors that affect our performance in a school environment. There is also a correlation between air turnover and sick leave. In other words, a good indoor climate in schools is of great importance for productivity, comfort and, above all, the well-being of children and young people.
Children and indoor climate
More and more children are affected by allergies. It is therefore especially important to have a good ventilation system which filters the outside air, that is taken in, to remove any pollen and other substances. Lindab helps you tailor the right solution for a healthy indoor climate and can meet the most extraordinary requests for unique solutions.
Demand controlled ventilation
With a ventilation system that is demand-driven, you ensure that both the indoor climate and energy savings are optimal. Zones such as assembly halls, get the airflow they need when they are populated to ensure a comfortable and healthy indoor climate for people when they are there. At the same time, areas that are empty automatically reduce ventilation and thus increase energy savings.
I can learn better
Poor air quality does not only affecting our well-being. It also reduce our ability to focus and be productive. Improving ventilation rates and reducing CO2 concentration in classrooms, aids attention, speed and concentration. Ensuring good air quality is an investment in both the student's health and school results.
Productivity in school
The quality of the indoor air affects your productivity. The size of the student groups might have increased since the school was built but has the ventilation been adjusted to the number of students in each classroom?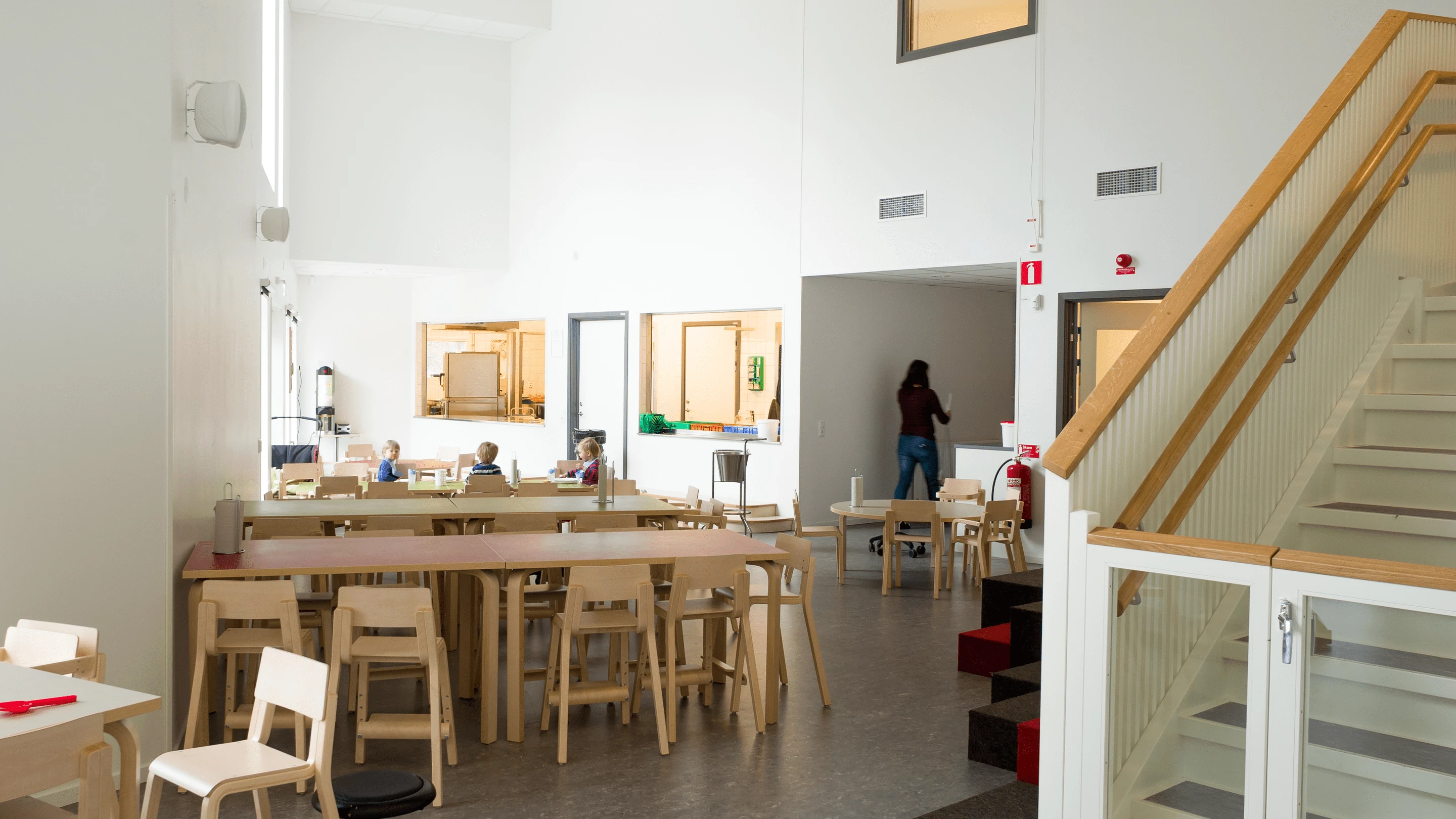 Sweden's most environmentally friendly school
In its environmental programme, Motala Municipality highlights "energy-efficient technology through passive houses" and "non-toxic environments" as important parts of its sustainability work. One result of this is Västra Bråstorp's preschool, where 80 children and the entire staff now benefit from the indoor climate this provides.
Want to talk to an expert?
Our friendly and knowledgeable team of experts are here to answer your questions. Don't hesitate to get in touch.