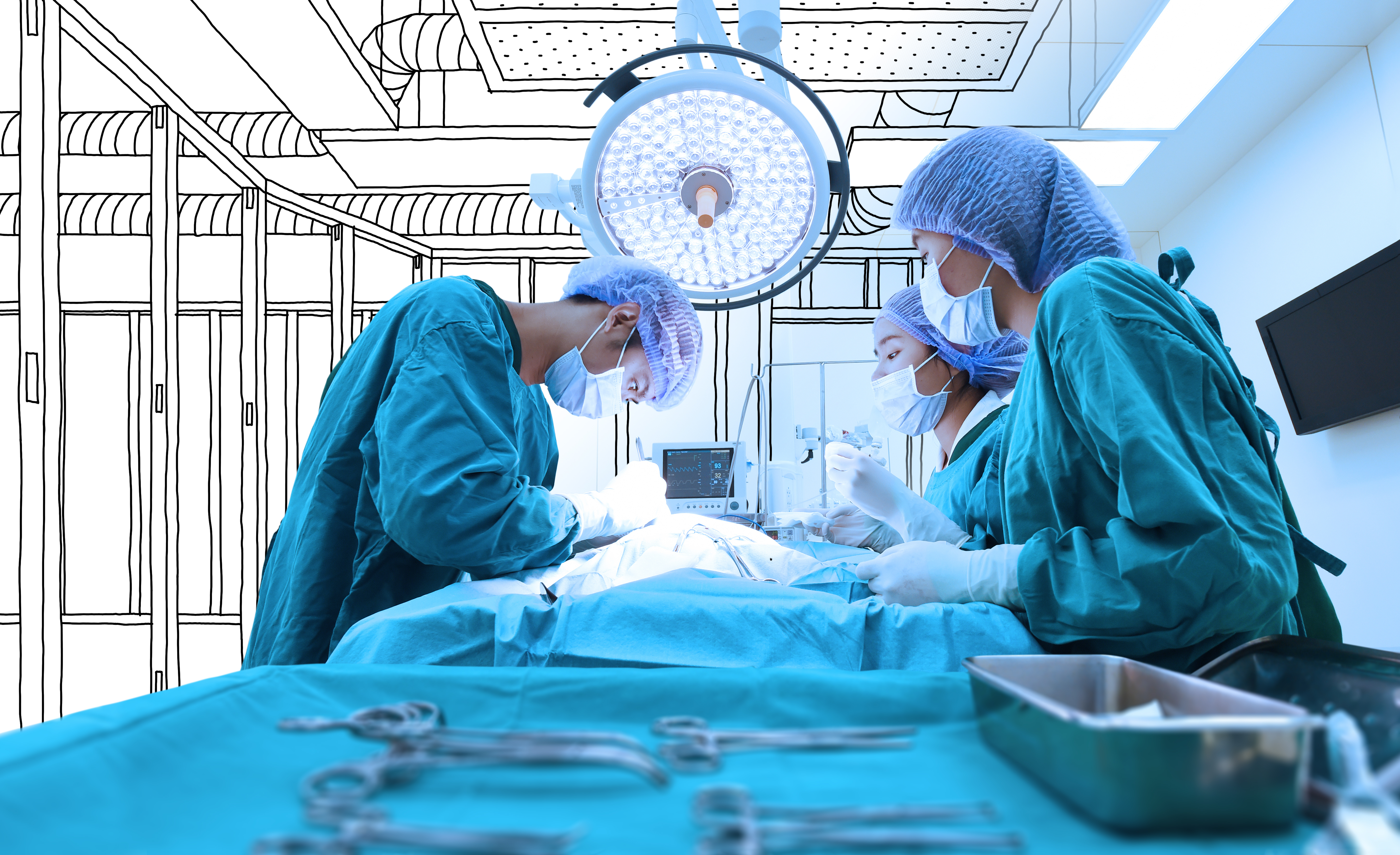 Hospital Solutions
Lindab can meet the very highest technical requirements in places where maximum hygiene safety has to be assured, such as operating theatres, laboratories and intensive care wards.
Indoor climate control for operating theatres and laboratories
Preventing the spread of contagions is an important task for ventilation in hospitals. In some types of care, low levels of contagions in the air are absolutely crucial to the outcome, for example in transplants and patients with burn injuries. The reliability of each component is therefore critical in ensuring the ventilation system is completely safe.
Operating theatres and laboratories are complex systems with extreme hygiene demands on materials and equipment. At the same time, all of these rooms are individual projects that require the utmost precision and flexibility with design and adaptation to the project's specific needs.
Ventilation according to international standards
Continuous collaboration with projectors, demanding pharmaceutical companies and health institutions enables us to follow the current trend in the clean rooms industry and develop innovative products based on the latest requirements.
I can heal better
The air turnover rate in rooms with high hygiene requirements is usually 20-40 times higher than in a normal home. Replacing damaged cells increases your body's need for oxygen. Fresh air makes us feel happier and more relaxed and has a measurable effect on our circulatory system, recovery time, and overall health.
NHS Coronavirus efforts
As the COVID-19 pandemic first took hold in the UK, in preparation for significantly increased numbers of critical care patients, the government, the British Armed Forces and the NHS created temporary large-scale hospitals and completed expansion and adaption of existing hospitals.
Perfect flow of clean air
Customised solutions and high quality
Constant room temperature without draughts guarantees healthy working conditions
Reliable air filtration, air quality and hygiene level
Complies with the highest requirements for installation and operations
All parts can be removed for easy maintenance
All customised solutions and products are subject to careful measurements and tested in our own laboratories
Energy efficiency classification according to Eurovent certification
Do you want to talk to an expert?
Our experienced technical engineers are here to help you select the right products for your design. Do not hesitate to get in touch.