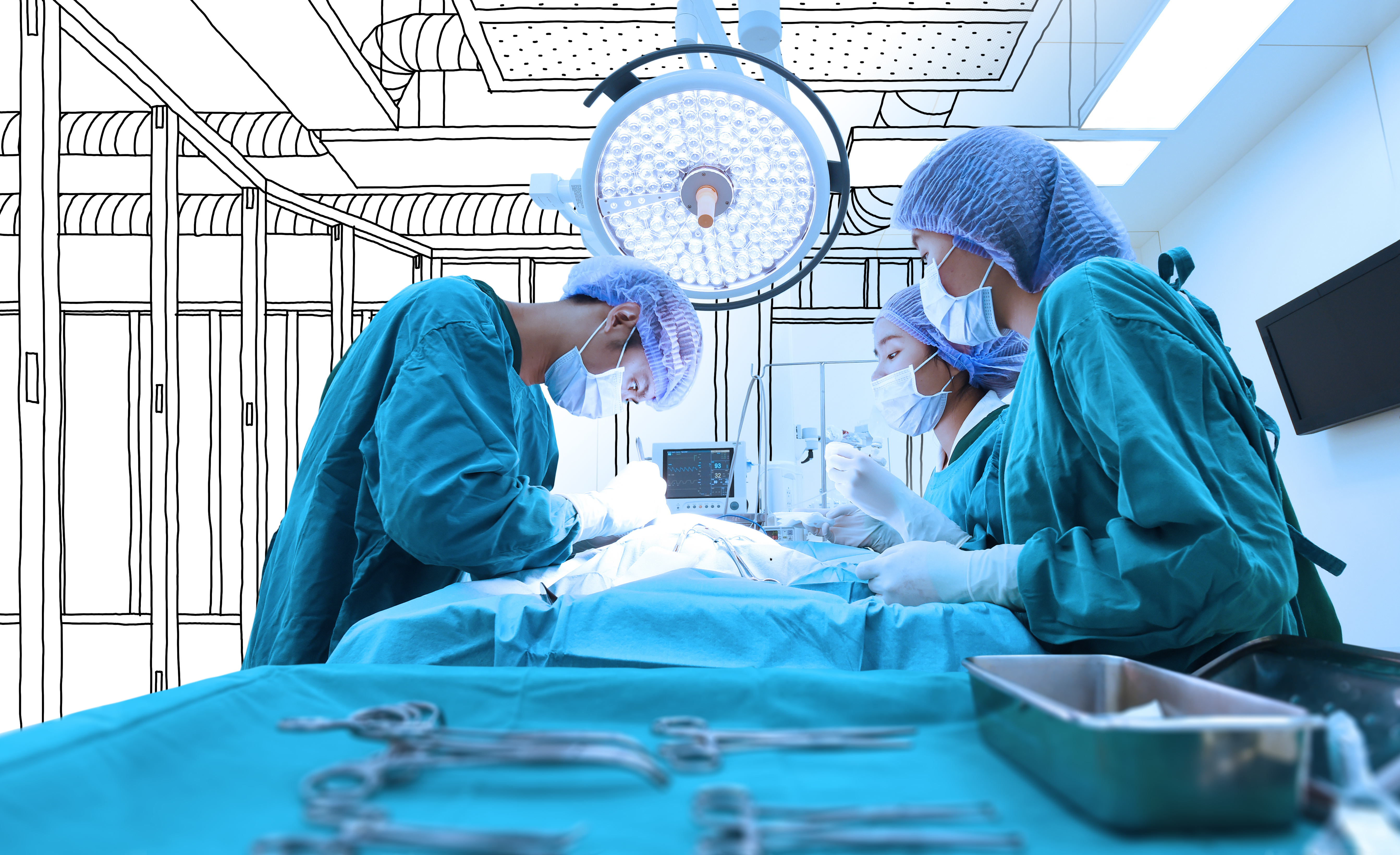 Hospital Solutions
Lindab can meet the very highest technical requirements in places where maximum hygiene safety has to be assured, such as operating theatres, laboratories and intensive care wards.
Operating theatres and laboratories
Preventing the spread of contagions is an important task for ventilation in hospitals. In some types of care, low levels of contagions in the air are absolutely crucial to the outcome, for example in transplants and patients with burn injuries. The reliability of each component is therefore critical in ensuring the ventilation system is completely safe.
Operating theatres and laboratories are complex systems with extreme hygiene demands on materials and equipment. At the same time, all of these rooms are individual projects that require the utmost precision and flexibility with design and adaptation to the project's specific needs.