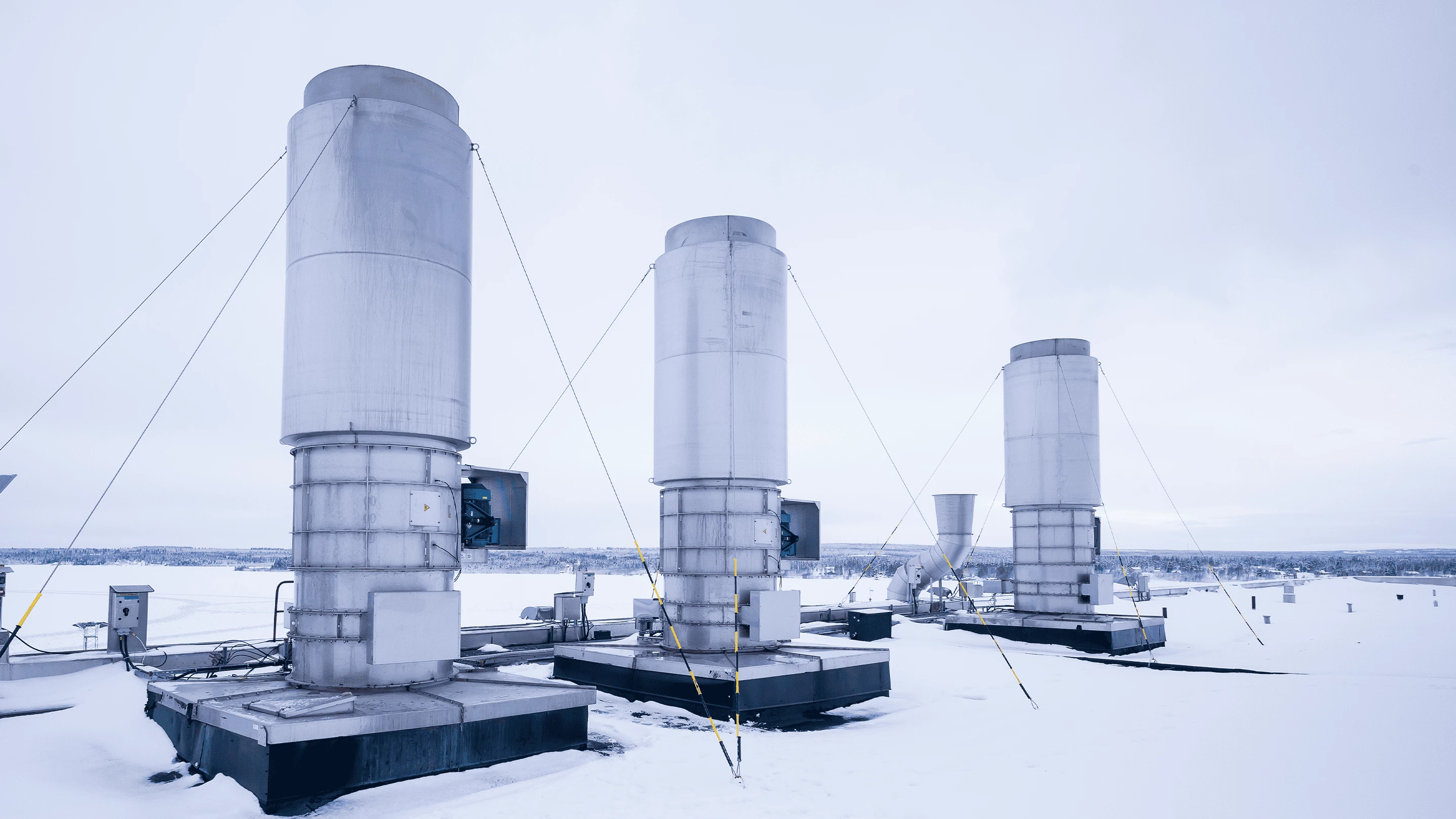 Industrial ventilation
Large industrial and logistics premises require effective ventilation solutions to ensure a healthy and productive working environment.
Industrial solutions
An industrial premises is usually large and requires a ventilation solution that is efficient, dampens noise and contributes to a low energy cost with as little environmental impact as possible. All without occupying valuable space that can be used for production, for example.
The importance of good ventilation
In larger premises and industries, it is often about strong air flows and usually there is a need for both heating and cooling, which places demands on the ventilation solution. It is extremely important to have a good indoor climate for the people who work in the premises and studies show that a good indoor climate increases both efficiency, work performance and well-being.
Tailor made solutions
This interesting business is the UK's leading supplier of reptile nutrition. Operations include breeding facilities for crickets and locusts to be used as live and frozen food. Design consultants Sharman Grimwade were approached to reduce the energy consumption of the breeding houses to improve environmental and economic performance.
Inspirepac
Following a fire at the production warehouse in Wetherby, Yorkshire design and print company, Inspirepac were keen to refurbish the facility quickly in order to recommence production.
I can work better
Experiencing problems in work environments with poor air quality affects comfort, wellbeing and energy levels. There is also a link between the air change rate and sick leave. An excellent indoor climate is crucial to the health and productivity of your employees.
Simulate your product selections
With the help of our quick selection tool, LindQST, you can easily choose the right air and water borne products products, silencers and fire dampers for your project. the simulation allows you to quickly see how your product selections work.
LINDQST
Do you want to talk to an expert?
Our experienced technical engineers are here to help you select the right products for your design. Do not hesitate to get in touch.