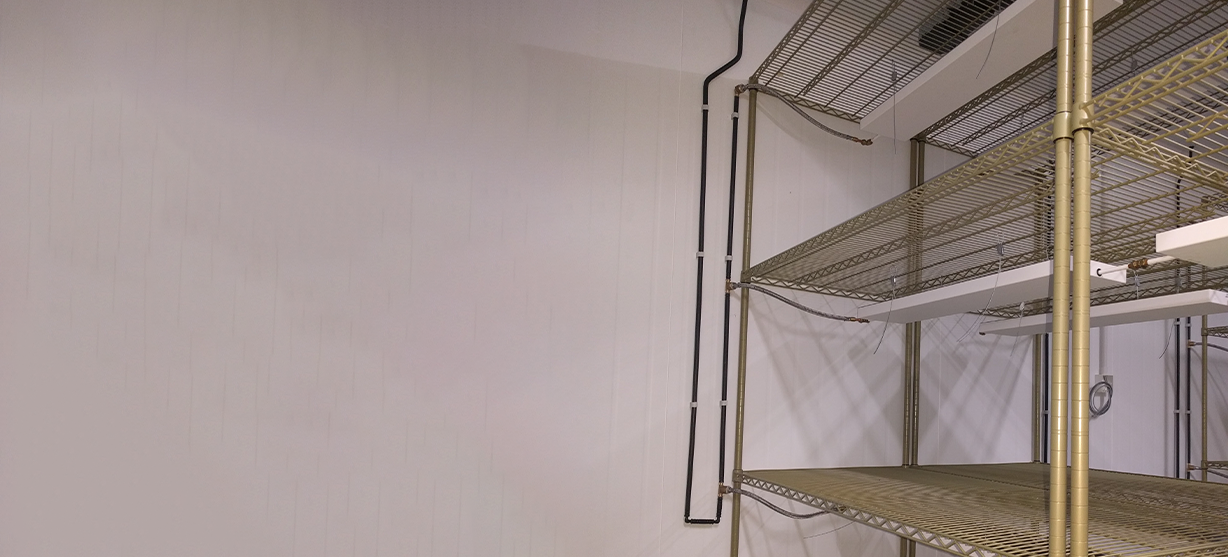 Monkfield Nutrition
Unusual application of radiant heating
Reducing energy use in insect breeding houses
This interesting business is the UK's leading supplier of reptile nutrition. Operations include breeding facilities for crickets and locusts to be used as live and frozen food. Design consultants Sharman Grimwade were approached to reduce the energy consumption of the breeding houses to improve environmental and economic performance.
Integrated radiant system
A custom solution was devised using Lindab Atrium Plana radiant panels to provide a heated surface with minimum increase in air temperature. Variable and constant air volume dampers and diffusers ensure air distribution control with optimum energy consumption and LRLB silencers minimise operational noise.
Maintaining optimum conditions
The insects are very sensitive; maintaining optimum breeding conditions makes changing light and heat conditions particularly challenging. Lindab provided samples in advance so that the client could ensure no loss of insect yield. The business are very happy with the results and are planning to replicate the project on further facilities.
Need more support?
Our friendly and knowledgeable team is here to answer your questions. Do not hesitate to call.