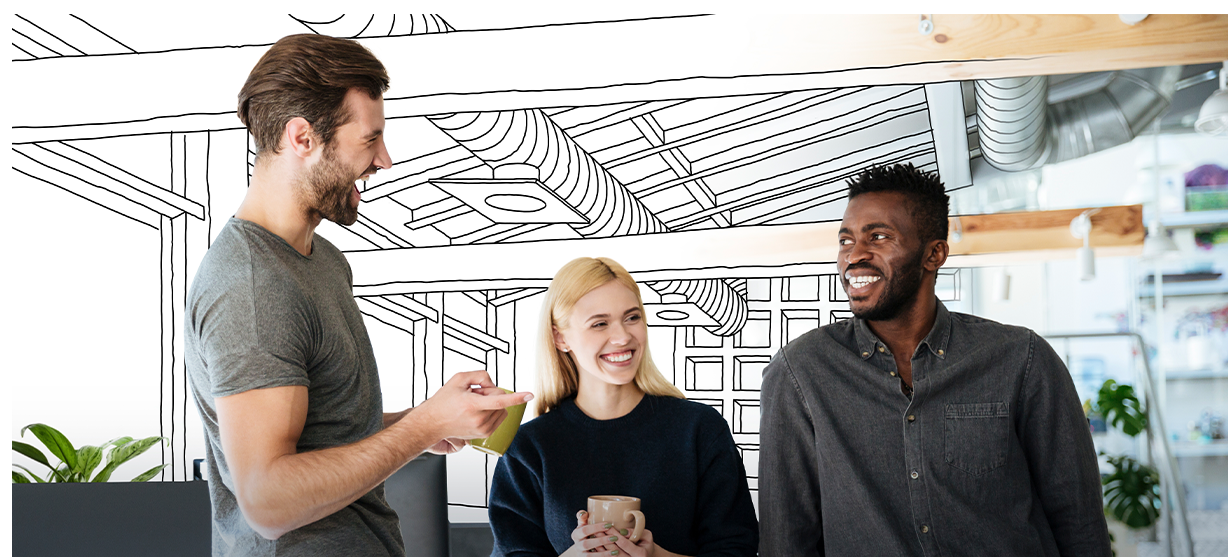 Ventilation in offices
We spend many hours in our offices, having a good indoor climate is a crucial factor for both well-being and performance.
Office solutions
Air flow, air quality, temperature and noise level are factors that affect our performance in an office environment. There is also a correlation between air turnover and sick leave. In other words, a good indoor climate in office buildings is of great importance for productivity, comfort and, above all, people's well-being. Demand-controlled ventilation and cooling is an intelligent way to save energy while ensuring an optimal indoor climate.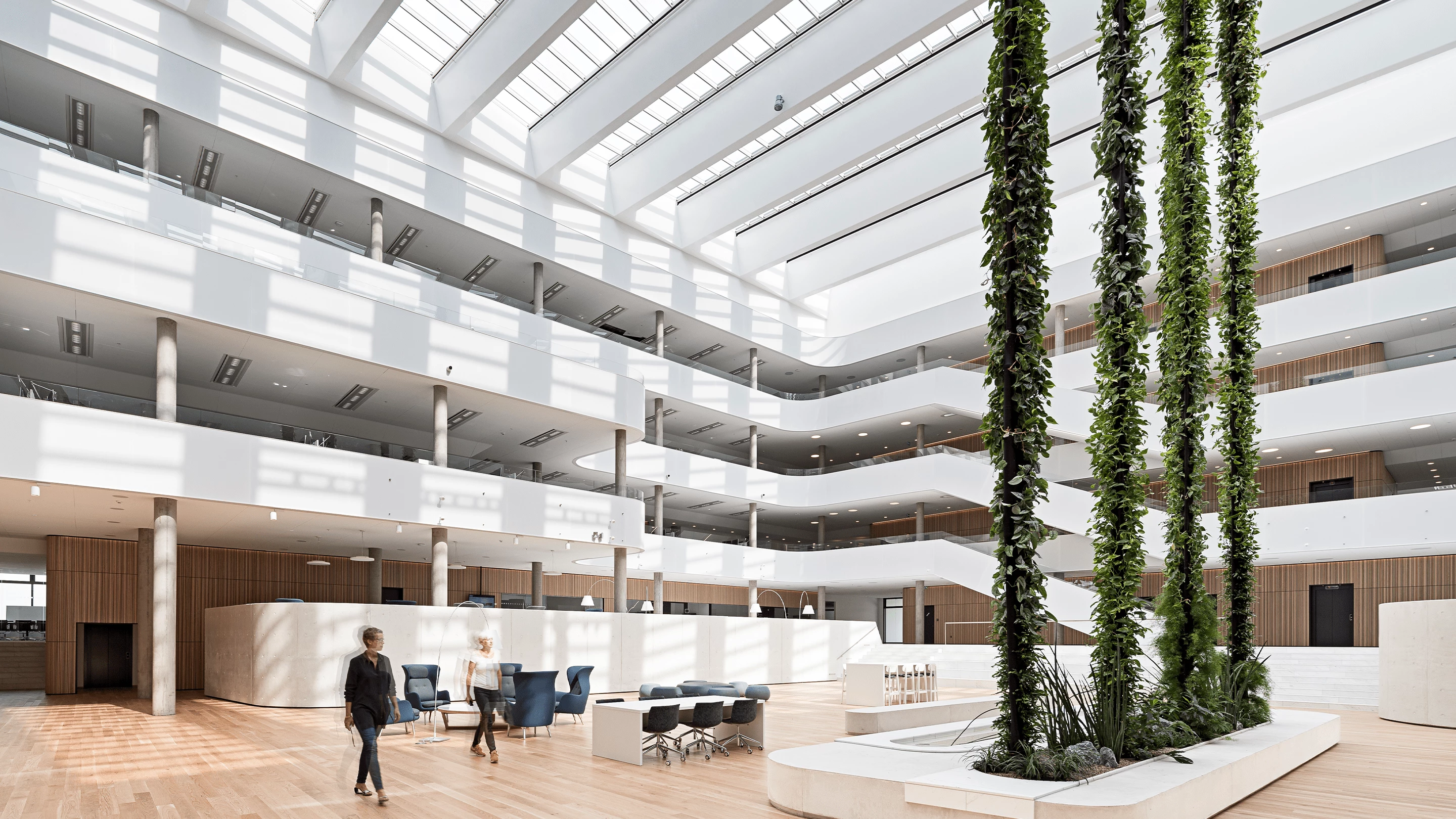 Different solutions for different needs
The architecture of the building, its location and the type of activity that occurs in the building are just a few things that affect the need for the function, quality and aesthetics of the solution. Lindab helps you tailor the right solution for a productive indoor climate and can meet the most extraordinary requests for special solutions.
I can think better
Airflow, air quality, temperature, and sound level are all factors that affect our cognitive performance. Increasing the amount of fresh air can improve focus and concentration making it a benefit to productivity in an office environment
Office draught
The way we use our office space is evolving, especially with more people working from home. If you change how people are placed in the office, it's a good idea to consider the ventilation and how it will affect people's well-being.
Poor air in the conference room
Poor air in a conference room is a well-known issue. If the ventilation is not right we get tired and not so productive.
Pascal
Offices and public premises often require demand-controlled ventilation. Lindab Pascal is a flexible and energy-optimised system for demand-controlled ventilation - right down to the room level. The system is based on just five standard components and has been developed to simplify all stages of the construction process.
Solus
Solus is a system with waterborne cooling and heating in the same product. Thanks to the custom battery, Solus delivers an outstanding cooling and heating power per degree temperature difference between the water circuit and room temperature. The system is self-regulating and has a low maintenance cost.
Active chilled beams
Active chilled beam systems operate with lower air flows than, for example, Pascal. The cooling demand is distributed with water to the supply beam battery where supply air and existing room air are mixed.
Simulate your product selections
With the help of our quick selection tool, LindQST, you can easily choose the right air and water borne products products, silencers and fire dampers for your project. the simulation allows you to quickly see how your product selections work.
LINDQST
Do you want to talk to an expert?
Our experienced technical engineers are here to help you select the right products for your design. Do not hesitate to get in touch.