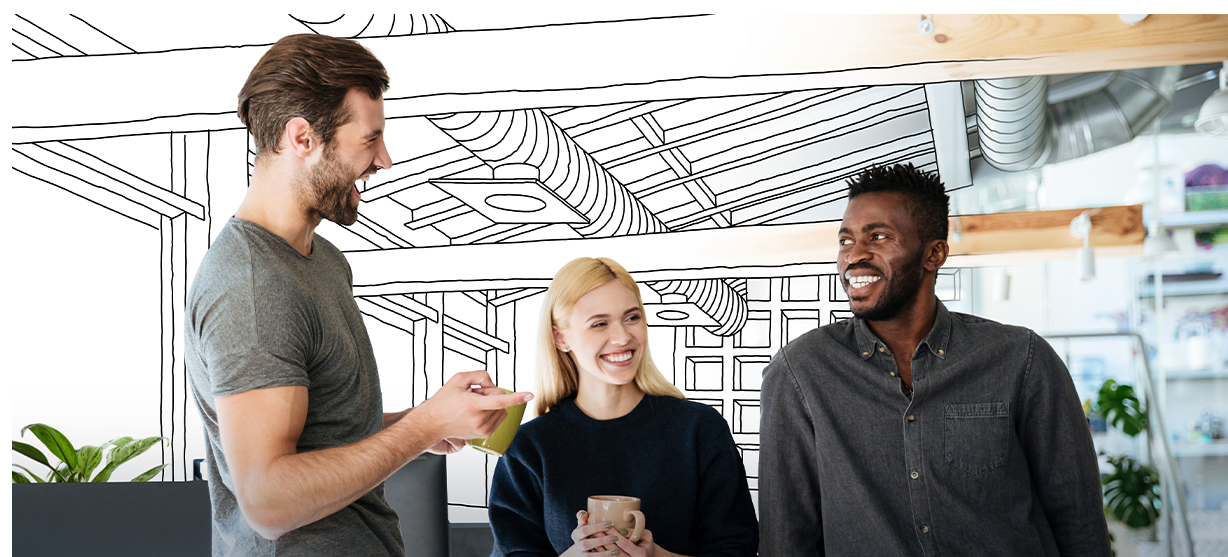 Ventilation in offices
We spend many hours in our offices, having a good indoor climate is a crucial factor for both well-being and performance.
Offices
Air flow, air quality, temperature and noise level are factors that affect our performance in an office environment. There is also a correlation between air turnover and sick leave. In other words, a good indoor climate in office buildings is of great importance for productivity, comfort and, above all, people's well-being. Demand-controlled ventilation and cooling is an intelligent way to save energy while ensuring an optimal indoor climate.
Simulate your product selections
With the help of our quick selection tool, LindQST, you can easily choose the right air and water borne products products, silencers and fire dampers for your project. the simulation allows you to quickly see how your product selections work.
LINDQST