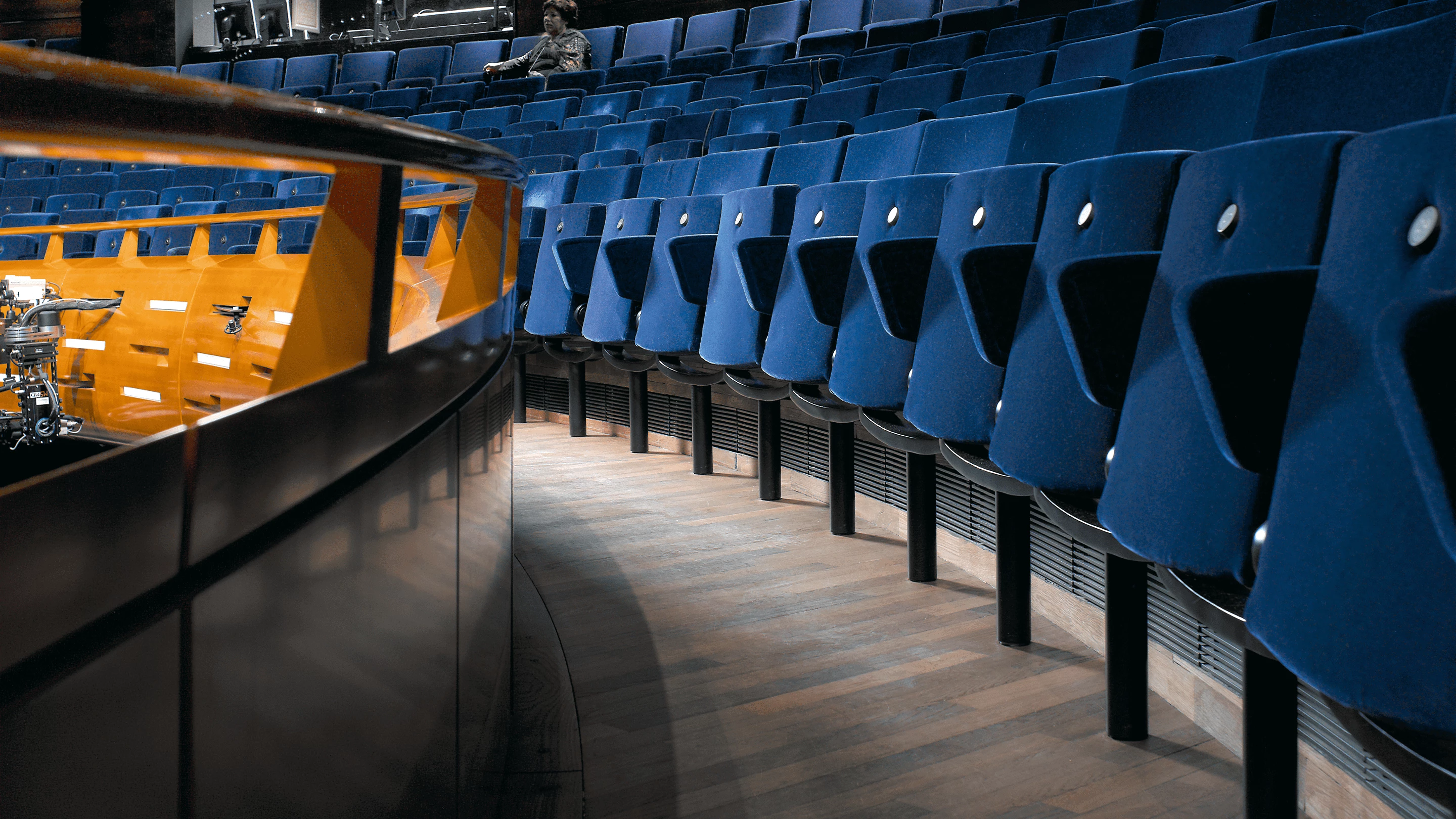 Leisure ventilation
Arenas, sports halls, shopping centres, and other large premises for many people often place high demands on ventilation.
Ventilation solutions for stadiums, cinemas and gyms
Leisure facilities such as football stadiums, cinemas, and bowling alleys are extremely complex. Many activities often have to take place at the same time, without disturbing each other. All of these types of building bring different challenges regarding ventilation solutions.
High demands on ventilation
In addition to a comfortable indoor climate, as a rule, the sound requirements are high. A common denominator is also a strong focus on solutions with high energy efficiency. Thanks to Lindab's own laboratory, we can build up environments and models to test all these properties before it is built for real.
I can play better
When trying to stay healthy, the quality of air that goes into the body should be taken into consideration in the same way that we should take care over the quality of food that we eat. Exposure to polluted air can cause a significant reduction in the performance of active individuals.
Emerald Headingley Stadium
The historic Headingley Stadium is home to the Yorkshire County Cricket Club and Leeds Rhinos rugby leagues club. Under ownership of the Emerald Group, a £44m major redevelopment project was undertaken to replace the 90-year-old joint stand that overlooked both sides of the iconic sporting complex.
A quiet and well-ventilated opera house
Lindab has delivered ventilation solutions for a wide range of buildings in the entertainment industry. Many with exceptional requirements and extraordinary wishes. One of these was the Opera House in Copenhagen, which had high demands on both sound and function.
Simulate your product selections
With the help of our quick selection tool, LindQST, you can easily choose the right air and water borne products products, silencers and fire dampers for your project. the simulation allows you to quickly see how your product selections work.
LINDQST
Do you want to talk to an expert?
Our experienced technical engineers are here to help you select the right products for your design. Do not hesitate to get in touch.