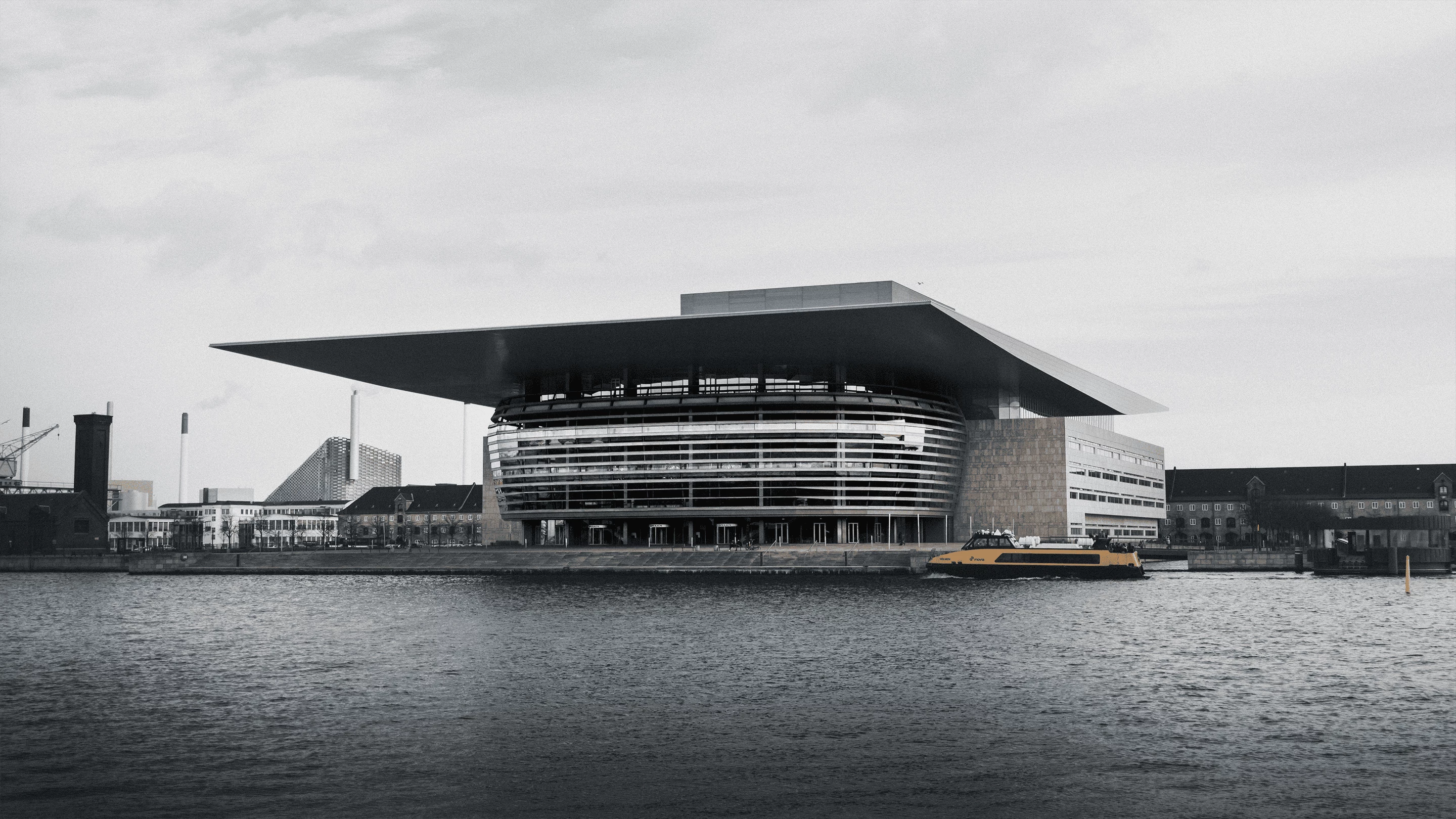 A silent opera
The only thing that makes a sound is the occasional tenor and soprano, but the ventilation solution is completely silent.
Copenhagen Opera House
The Opera House in Copenhagen proved to be a challenge to achieve the best possible results. Full-scale tests in our laboratory in Denmark, together with ingenuity and experience of Lindab's sound specialists, solutions were presented that catered for all air distribution needs in this exciting building with strict sound requirements. Over 1,700 Lindab diffusers, many with grilles tailor-made to suit the building's architecture, now distribute fresh air to the building's 41,000 m2 and 1,000 rooms.
41,000 m2 of fresh air
All air diffusers in the large hall, with room for 1,700 people, have been supplied with air from large pressure chambers under the seats, which are connected to the fan units themselves via duct systems and silencers. More than 1,700 Lindab diffusers, many of which have tailor-made grilles for the building's curvature, supply the building's 41,000 square meters with fresh air.
Full-scale test
In order to measure and develop the ventilation solution for Copenhagen Opera House, Lindab built two complete full-scale models for both stalls and balcony with a total of 24 air diffusers. Something that gave us complete opportunity to measure and document air currents, sound pressure and power needs in an efficient and realistic way in order to then be able to present a complete solution to the owner, consultant and architect.