Air movement solutions for any situation
Lindab are able to use our ventilation experience and expertise to select and supply products from industry leading manufacturers designing a truly bespoke solution to meet your needs precisely.
Adaptable commercial heat recovery unit
An off-the-shelf customisable solution.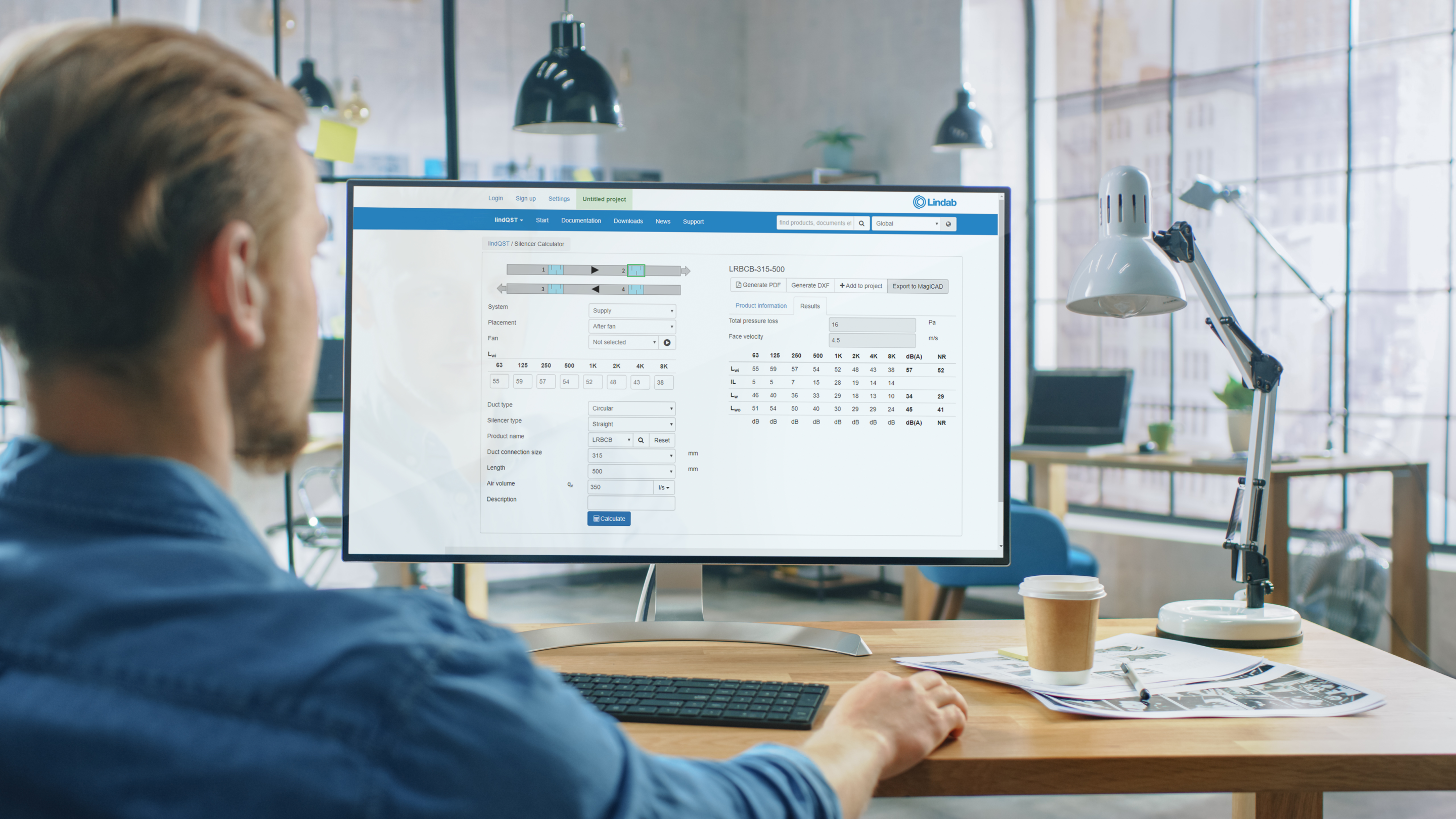 On our LindQST site we have a user-friendly tool that provides quick and professional sound calculations as well as simple product selection. The room module makes it possible to adapt calculations to the conditions of each individual room. Data in LindQST is based on measured values and the programme has full integration with MagiCAD.
Do you want to talk to an expert?
Our friendly and knowledgeable team is here to answer your questions. Do not hesitate to call.