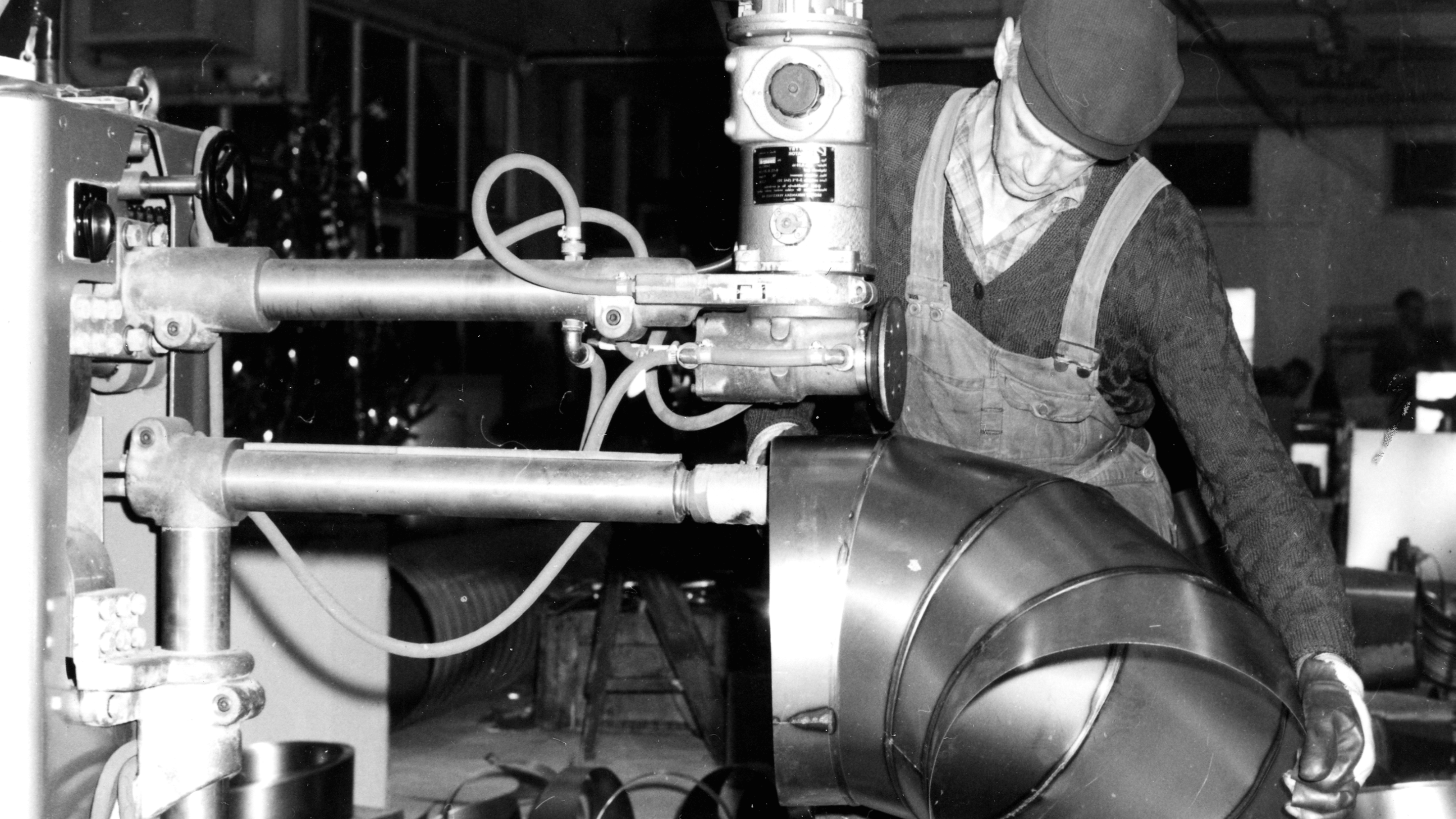 Simplified construction since 1959
Our history
Lindab's history stretches back over 60 years, when a small sheet metal workshop was founded in Lidhult, Sweden in 1956. The business later moved to Grevie on the Bjäre Peninsula where AB Lidhults Plåtsindustri was registered as a company in 1959 with Lage Lindh and Valter Persson as founders. 10 years later, AB Lidhults Plåtindustri was renamed Lindab.
It has been an exciting journey and eventful years. With core values such as Down to earth, Neatness and order and Customer success, Lindab has developed from a small workshop to an international, public company.
1982
Lindab buys the company VM group, after first having acquired 40 % of its shares two years prior. Local services and warehouses around Sweden is now the focus. In total, there are now 13 branches in Sweden, and a door-to-door lorry delivery system is being launched. The image displays what is now Lindab's sales store and warehouse in Årsta, Stockholm.
2015
Lindab buys the Italian company MP3, which despite its name doesn't have anything to do with digital audio files, but a producer of fire dampers for ventilation systems. The company IMP Klima in Slovenia is also acquired, and their main product air handling unit enables Lindab to now offer complete ventilation systems from start to finish.
2020
Lindab launches the largest investment program in the company's history with the aim of achieving increased efficiency, capacity and security. As part of the strategy to increase profitability, operations are focused on fewer countries in Europe. IMP Klima in Slovenia is sold off due to low profitability. Four well-run ventilation companies are acquired - Ekovent, Crenna, Aer Faber and Thor Duct. Lindab will also become a partner in Leapcraft, which is an expert in analysis of indoor climate. 2020 is also the year when Lindab reaches a 10 percent operating margin, after many years of low profitability.