Connect the dots - collect the benefits
Lindab Pascal System Management - a brainy management system
Be cool(ed) and get demand control

An excellent indoor climate starts with quality ventilation products. That's a no-brainer. However, your ventilation will never utilise every watt to the max, unless those components are connected in a demand controlled ventilation system. When you adjust the air instantly to match the use in each room, you will notice two things immediately; people feel better and you cut off a source that causes enormous amounts of untapped energy.
Demand controlled ventilation in all rooms serves as the strong foundation - put Lindab Pascal System Management on top and you get full control of your indoor climate.
It's time for easy operations.
It's time for Pascal System Management.

Powerful products is always the first step
Lindab is a market leader within both air and water ventilation so whatever you need, Lindab has got you covered.
With high-end ventilation components, the right sensors and the right control setup connected at room level, you will have all you need to ensure the optimal indoor climate – for all needs, in all spaces, at all times.
Pre-programmed room controller
Regulate temperature, Presence PIR, CO2, Humidity
Accurate air flow regulation
Regulate both ventilation, cooling, heating and lighting
Meet Regula Master - the preprogrammed system controller
Regula Master is an advanced and highly intelligent system controller - a brain that keeps track and controls everything in your indoor climate system. When Regula Master is connected to your DCV system and with the intuitive interface Pascal Operate, you have all you need for a brainy ventilation management system that keeps track of all rooms in your building.
Besides being preprogrammed with expert indoor climate knowledge, you get:
• Fan optimiser for up to 50% lower fan energy consumption
• Operating control for stability and surveillance
• Extract balance control for perfect balance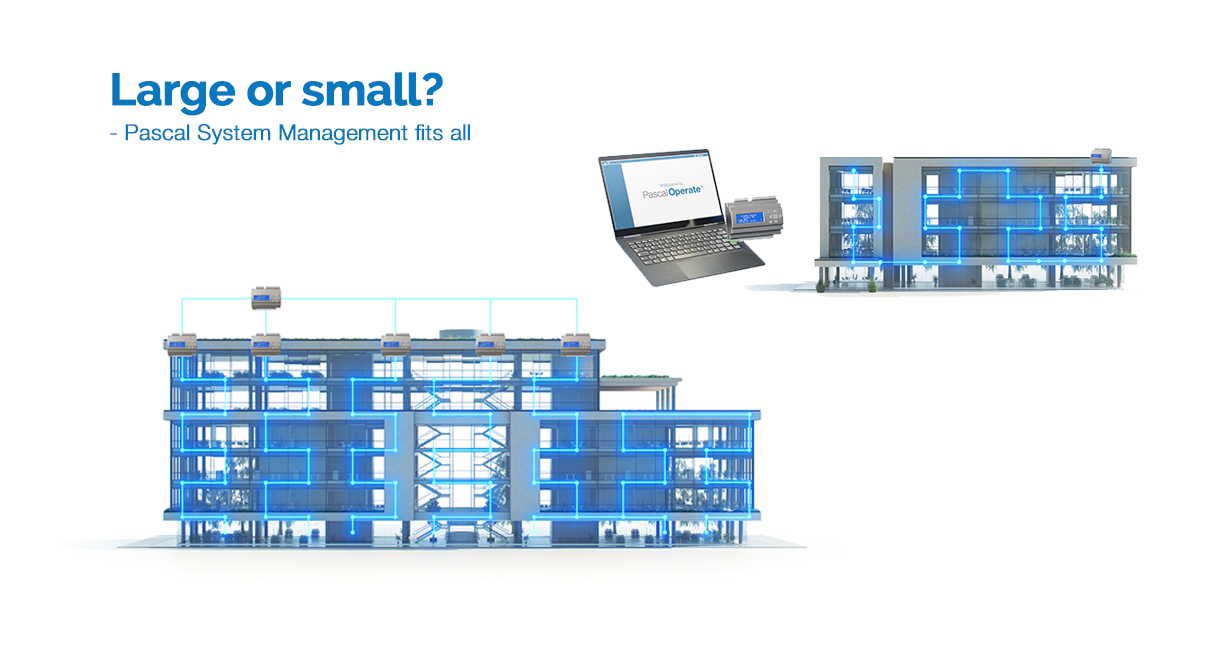 Pascal System Management is connectable to Lindab Regula and can be fitted to one room, small and large buildings, part of a building, or even huge establishments such as hospitals, hotels, and schools.

Connect to a better future
At the end of the day it all comes down to one word: Sustainability. Sustainability in terms of energy savings, reuse of materials and component parts, creating a sustainable workforce with a healthier indoor climate, which, in turn, raises the productivity of the people inside the building, resulting in a sustainable business.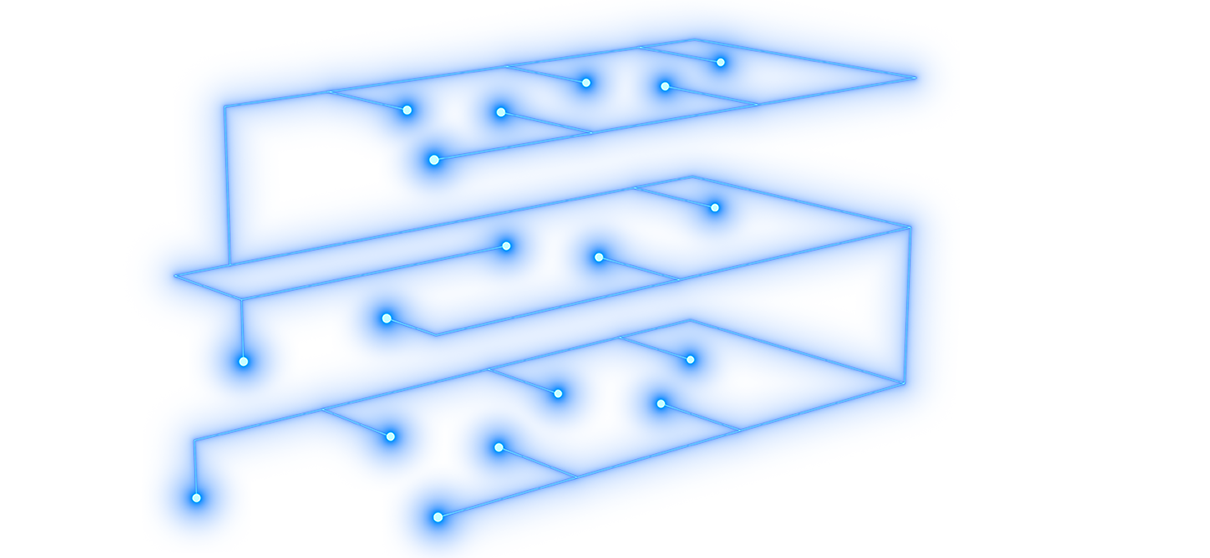 Dot by dot benefits - let's sum up
With next level DCV components from Lindab that are set-up and designed as room systems and connected to Pascal System Management, you will have full circle ventilation control.
This will come back in terms of reduced costs, increased comfort for your workforce, simpler operations, fast support, and provide a significant source of data for continuous ventilation improvement.
Monitor and control the performance of your ventilation system
Prepared for BMS connection
Get one access point to your entire indoor climate system
DCV One in new buildings
Lindab has DCV offerings for both new buildings and renovation. For new buildings, DCV One is a good choice. DCV One combines several components in one unit. It's an integrated room controller and diffuser at the same time. Add the Pascal System management on top of that and you'll have a centralised access point and full control of your ventilation system.
Ultra BT for renovation
Ultra BT makes the upgrade of the ventilation system easy. It can be installed in one room at a time, with minimal impact on the building. No reconstruction of walls, no shut down of the office. Ultra BT is installed in existing ducts and everything is connected via Bluetooth. No wires required.
Can we help you?
Our friendly and knowledgeable team is here to answer your questions. Do not hesitate to call.