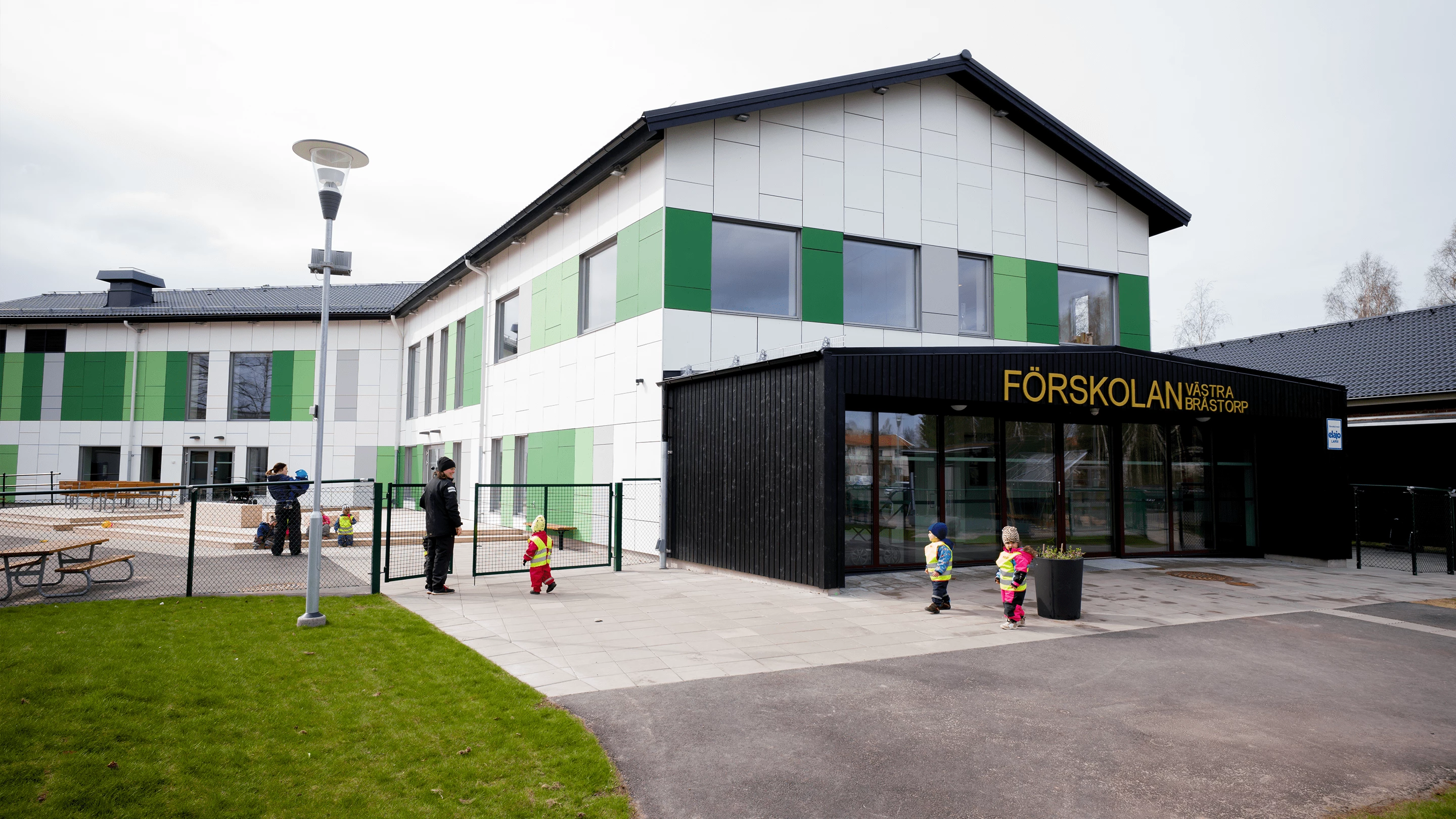 Sweden's most environmentally friendly nursery
Lindab has delivered a ventilation system that is completely free of nanoparticles to the nursery, which is both Nordic Swan Ecolabelled and certified passive house.
Swedish nursery school
In its environmental program, Motala municipality in Sweden highlights "energy-efficient technology through passive houses" and "non-toxic environments" as important parts of its sustainability work. One result of this is Västra Bråstorp's nursery school, where 80 children and the entire staff now receive the benefits this provides. Lindab's tight duct systems and nanoparticle-free products were an important piece of the puzzle in the project.
The Nordic Swan Ecolabel Passive House
Passive House focuses on energy efficiency and they hope to end up with an energy consumption of around 35 kWh/m2/year. The Nordic Ecolabel, places high environmental and quality requirements on both the construction process and the choice of emission-free materials. "All Lindab products were approved by the Nordic Swan Ecolabel review, but an extensive documentation base was required, which Lindab provided us with. It was not only about ducts and devices, but also about products such as suspension material, insulation, sealant and screws. It felt safe to get help with all this and at the same time know in advance that all the Lindab products we would be assembling were free of nanoparticles," says Rickard Johansson, Installer and Projector.
Ventilation free from nanoparticles
"When it comes to the ventilation system, it is a matter of no nanoparticles being present on the products' surfaces," explains Rickard Johansson. " Diffusers and other products with lacquered surfaces often have nanoparticles to improve certain product properties. However, Lindab has managed to achieve these benefits without the addition of nanoparticles, and therefore became an obvious choice for Västra Bråstorp. "