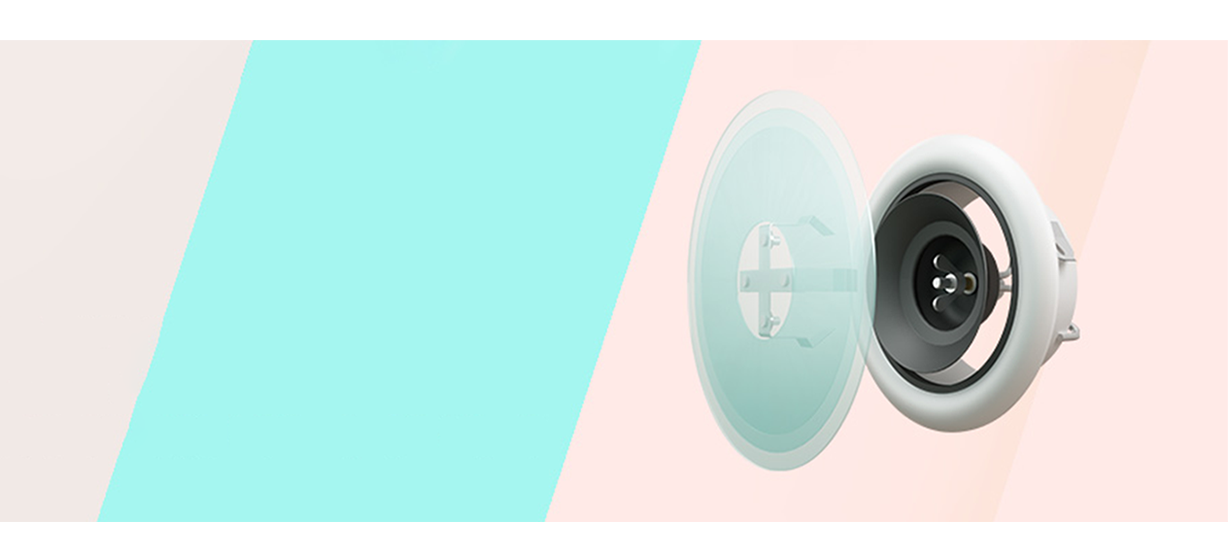 Airy
Customised ventilation valve
Design and function in perfect harmony
Personalise your ventilation and improve your indoor climate at the same time. Lindab Airy is an attractive, slim, effective air valve with unlimited opportunities and the lowest sound power level on the market.

Colour, form and function
The design valve Lindab Airy suits all kinds of ventilation systems and airflow is easily adjusted with one action. Don't compromise on design, when making decisions for a better indoor climate. Go Airy if only the best is good enough for your building.
• Simple grip fastening
• Fits in existing systems
• Extends 5-25 mm from the wall
• Snap on/off front
• Suitable for wall and ceiling mounting
• Suitable for supply and exhaust air
Easy installation
Lindab Airy fits all kinds of ventilation systems and suits both ceiling and wall installation. The smart fastening grip makes mounting quick. Airflow is easily adjusted with one simple action, by turning the cone. Then you just click the front on. It's as simple as that!

Want to talk to an expert?
Our friendly and knowledgeable team of experts are here to answer your questions. Don't hesitate to get in touch.