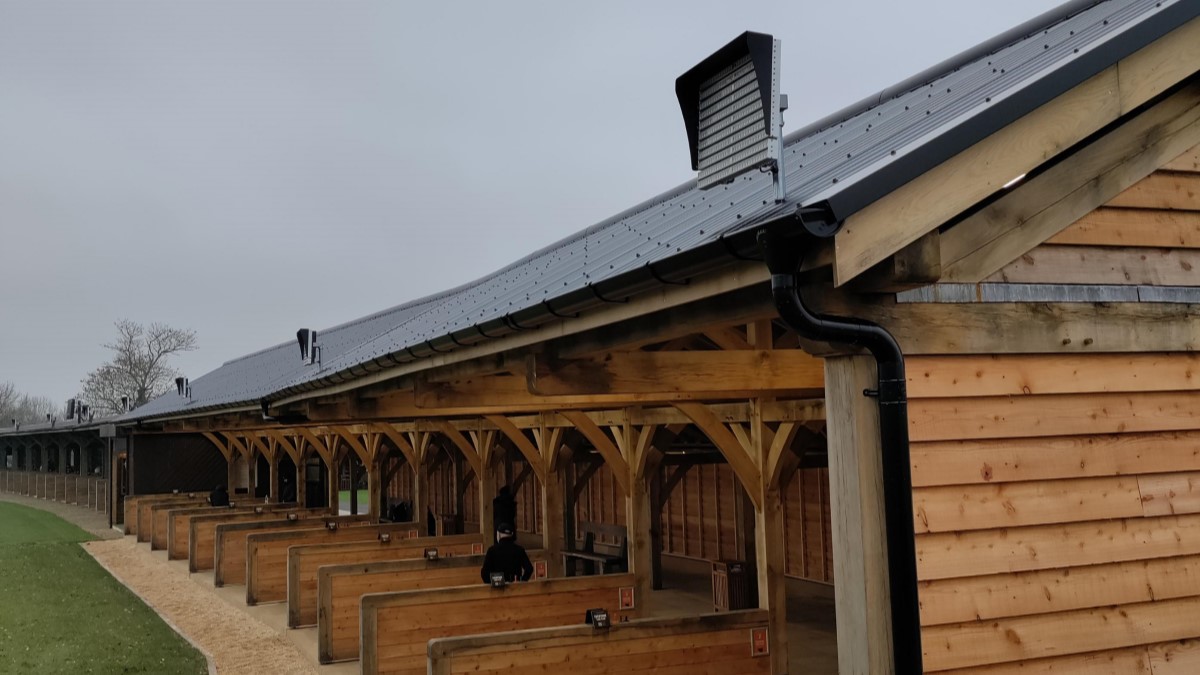 Adlington Golf Centre
Impressive driving range at this countryside golf course
A swinging solution
To bring the buildings in line with the modern approach of this golf centre, phase 1 of the refurb project involved Oakwrights bespoke frame builders creating a professional driving range for use by all.
A particular challenge was to drain the rainwater away from the driving range whilst ensuring that no drainpipes were in the areas where golfers would be swinging. Lindab attended site to survey and support in finding a solution which works including back inlet hoppers for draining multiple roof elevations.
Preferred over plastic
Black painted Rainline was selected in 125mm wide gutters which were sized appropriately using rain flow calculations. Products were coordinated through The Metal Roof Company.
Overseeing the refurbishment from Adlington Golf Centre, Nick was very happy with the products and great service, stating that it is a, "great alternative to plastic" and will be used on the upcoming second and third phase of renovation works.
Can't find what you're looking for?
Our friendly and knowledgeable team is here to answer your questions. Do not hesitate to call.