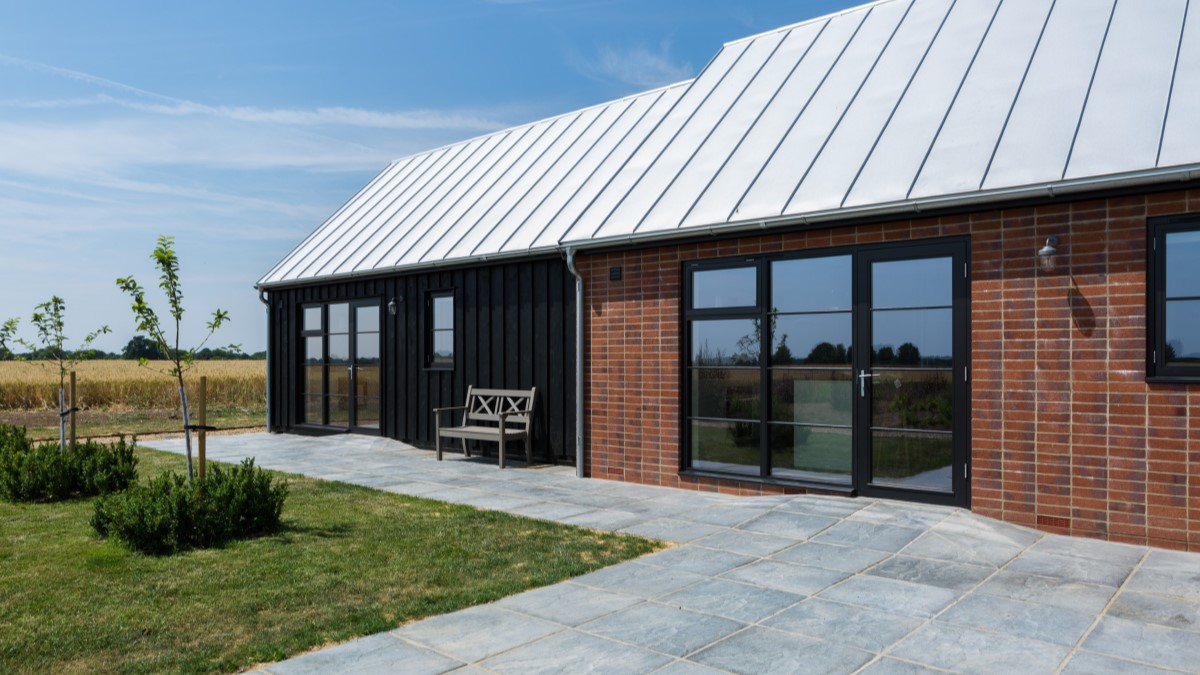 Bullock Farm Barns
Luxury countryside holiday lets
Create spectacular accommodation
Award winning architectural practice Pocknell Studio were tasked with renovating deteriorating, redundant, two-storey structures in addition to creating new field barns to create spectacular accommodation for a fabulous countryside holiday retreat.
This architect has a long-standing preference for using Rainline for their projects so it was no surprise when the galvanised steel guttering and downpipes were specified for the North and South Barns. The Silver Metallic colour option was a perfect selection for the hipped roof design with black and white palette.
Careful detailing
The field bands are finished in a contemporary take on the traditional black Essex barn and designed to fit into a typical country environment. The brick and timber clad buildings are finished with not only Lindab Rainline rainwater system but also Lindab Seamline standing seam roofing system.
The valley roof and staggered fascade design was a particular challenge which required careful detailing and installation to ensure steep falls which allow rapid drainage.
See more photos of this fantastic project here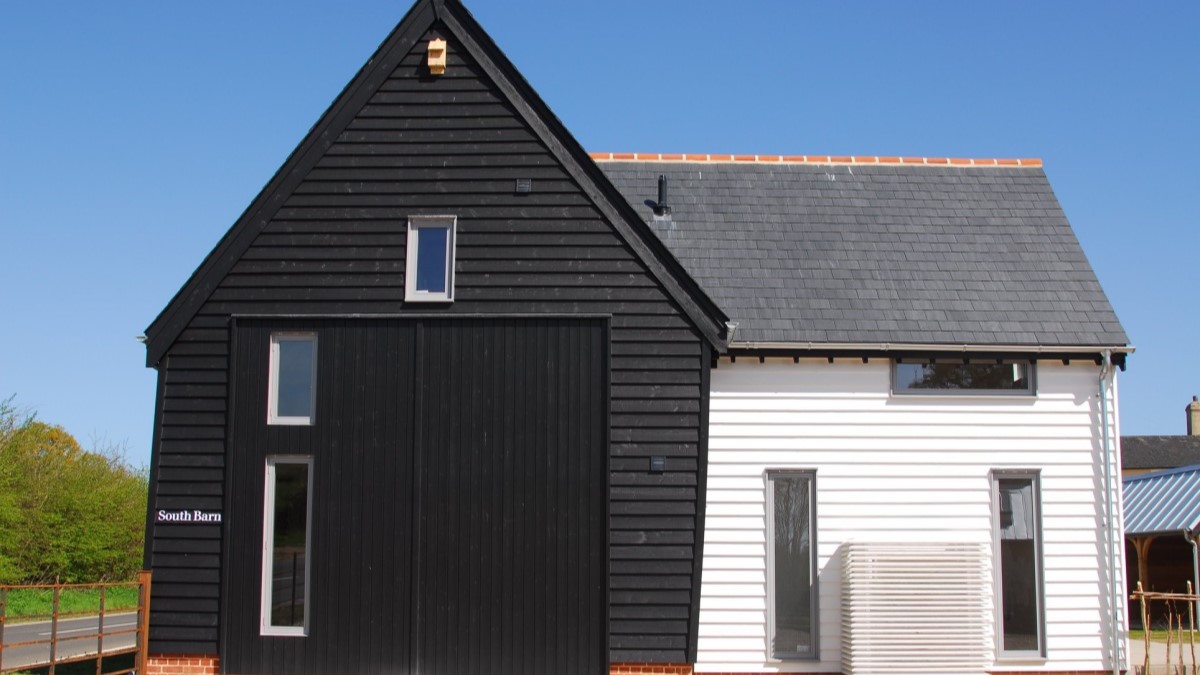 Can we help you?
Our friendly and knowledgeable team is here to answer your questions. Do not hesitate to call.