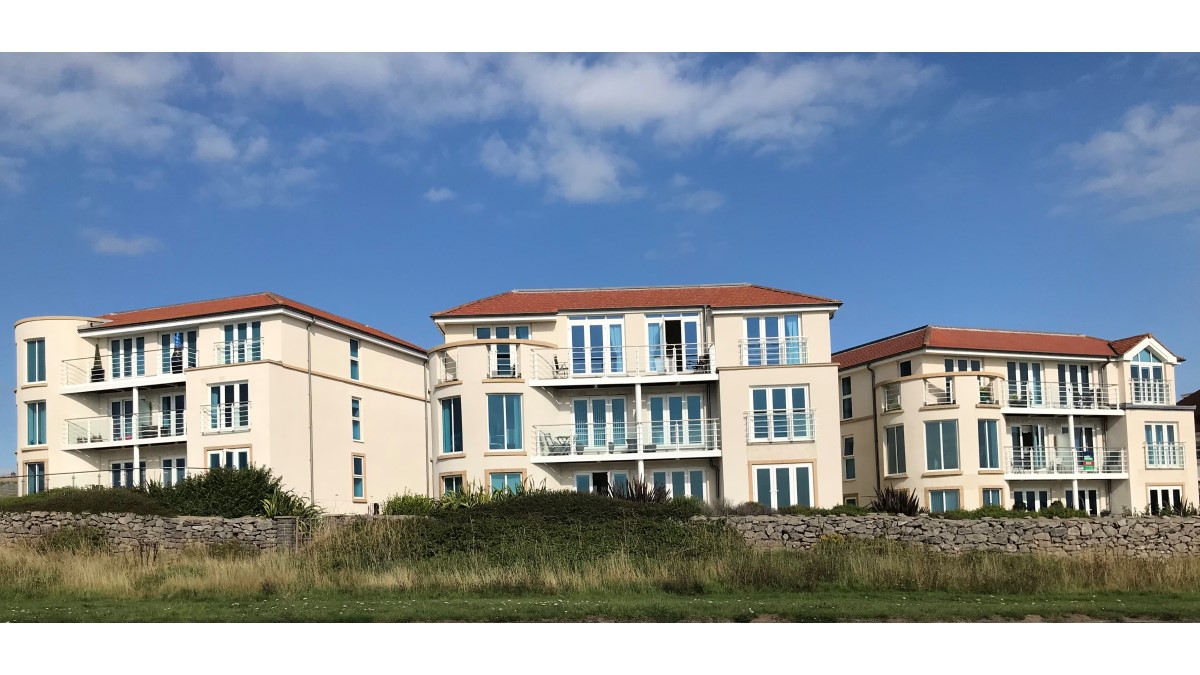 Locks Court
Refurbishment of luxury coastal apartment complex
Optimum solution
Due to the extremely harsh environment of the coastal location of this property and lack of even basic maintenance, the guttering was badly corroded. Howard Finnigan of the Locks Court Management Company was tasked with investigating better options and after considering uPVC and other alternatives, opted steel guttering because, "Lindab provided the optimum solution from both a quality and a cost standpoint".
From the initial site visit we took a keen interest in the refurbishment, ensuring that only the materials that were actually required were ordered and supporting the project through to the end.
First class product
Around 300m of guttering and downpipes were supplied from our Anthracite Grey Lindab Rainline colour option which has a durable high-build polyester painted coating. Daniel Perry and his team at The Gutter Doctor, based in Taunton fitted the system without any issues.
Howard says he, would have no hesitation in using Lindab again as the company provide "First class product supported by a professional sales and support team."
Do you want to know more?
Our friendly and knowledgeable team is here to answer your questions. Do not hesitate to call.