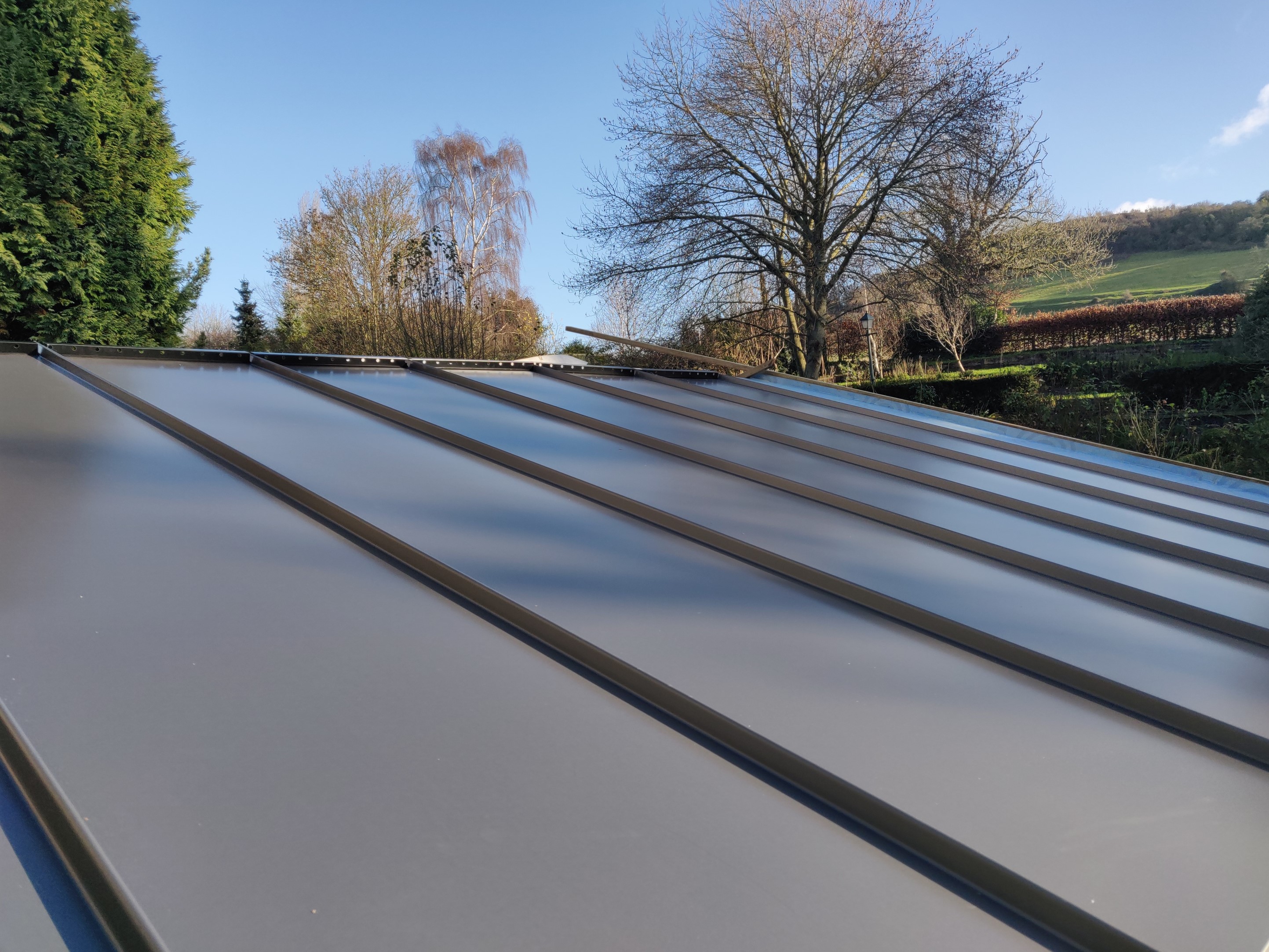 Long Down House
High quality roofing solution for a new conservatory
Finding a solution
Richard was faced with the challenge of finding a roofing solution for his conservatory as the hardwood frame was deteriorating. He needed a solution that would meet many needs, including a low pitch and slender roof to maximise window height and insulation requirements.
When Lindab Rainline was recommended as a guttering option it led to the discovery of Lindab Coverline roofing which happily provided a end to the roofing problem.
Easy installation
After discussing options and providing design advice, Lindab supplied Coverline cut to plan for the job in Anthracite Grey and matching Rainline to complete the design. Richard managed to install Coverline in just three days, but confidently states it would have been done in two if weather conditions were more favourable. Once the roofing was finished, Lindab guttering and downpipes were installed to complete the project.
Excited to use again
Richard was very grateful for the support from Lindab throughout, in particular the visit from one of the team on installation day to provide some basic guidance demonstrating how easy the product is to use.
Once the project was complete, Richard shared his feedback quoting "This product is very suited to builders who want to do something slightly different without the costs. I might have to build something else so I can use it again" – Robert
Do you want to talk to an expert?
Our friendly and knowledgeable team is here to answer your questions. Do not hesitate to call.