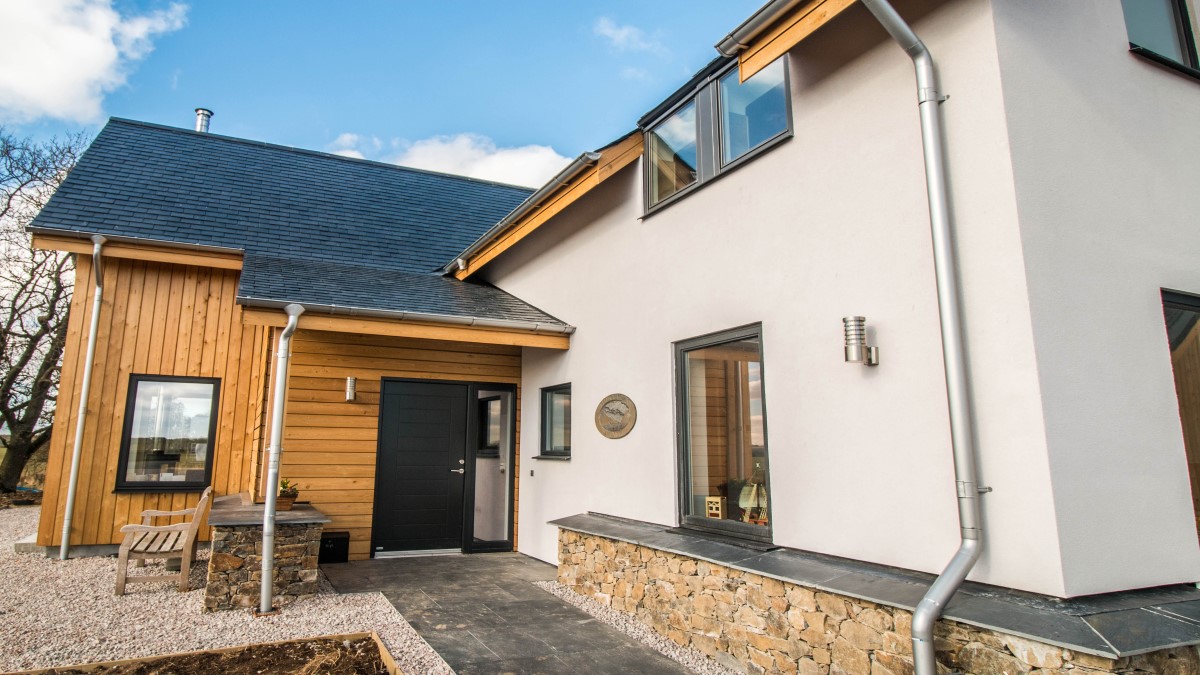 The Cuilin
Stunning Scottish new build
Selecting premium products
For the MacLeod family, the beauty of their new countryside home had to compete with that of the fabulous views overlooking the Ythan river, Bennachie and the Prop of Ythsie in the North East of Scotland.
Design and build company, Cairnrowan believe in selecting premium products that not just look good but are high quality and sustainable. They selected Lindab for these reasons and due to having a good range of colours and finishes to select from.
Complements the exterior
The Silver Metallic coated galvanised guttering and downpipes complement the exterior of the building which has Siberian larch cladding and seamless rendered fascades with varying height dry stone walls which come together around a 7m high gable window to create a stunning building.
Cairnrowan were pleased with the products and will continue to use them on other projects, manager Kate Davidson said, "they look fabulous, high quality, complementing the build" and more importantly the MacLeod's are very happy with the end result, stating, "The eye for detail and quality in Cairnrowan work is excellent"
See more photos of this fantastic project here

Can't find what you're looking for?
Our friendly and knowledgeable team is here to answer your questions. Do not hesitate to call.