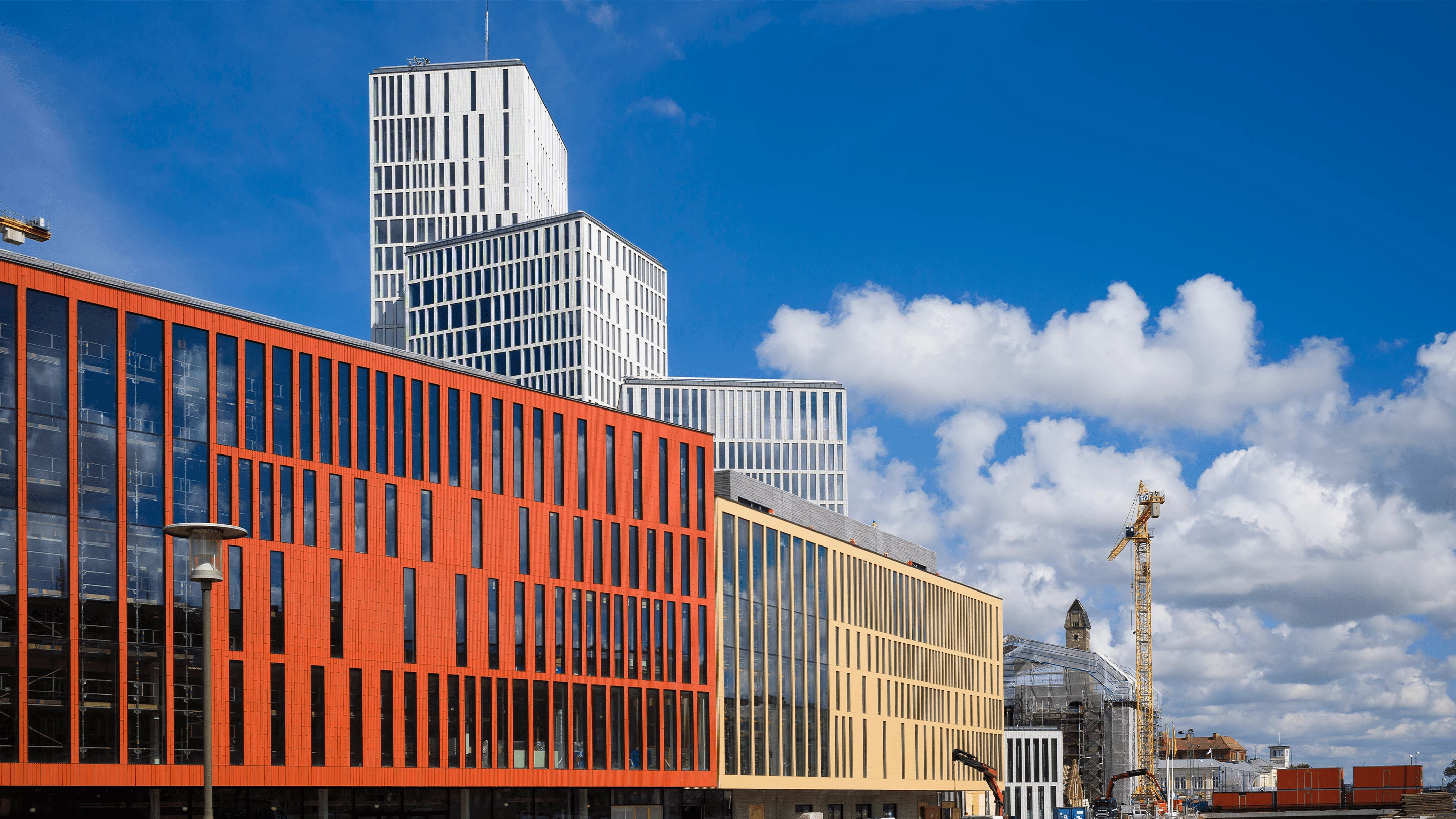 The right thing, at the right time, in the right place
That was what applied when Malmö Live was built as one of Sweden's largest construction projects at the time.
Malmö Live
Malmö Live is the city's and southern Sweden's new concert and congress center complete with its own hotel on 25 floors. It was also the country's second largest construction site at the time and with a very central location, almost in the middle of Sweden's third largest city, it placed demands on efficient and secure delivery solutions. Lindab delivered a very comprehensive circular duct system with details and silencers.
High sound demands
Very high demands have been made on sound silencers and acoustics for the concert hall. It forms a completely cushioned and vibrated construction that rests on rubber cushioned pillars. "This means that the Malmö Symphony Orchestra can perform their music completely undisturbed and regardless of whether a rock concert is in full swing in the Flexible Hall next door," Niclas Håkansson, project manager at Skanska Indoor Climate explains." This means slow air flows in the concert hall's supply and exhaust air ducts and lots of connected silencers from Lindab. Nothing has been left to chance. "
Extensive delivery demands
Deliveries to Malmö Live included circular ducts in the dimensions 300-1,250 mm, including fittings and silencers. "When it comes to the actual assembly, the guys do not want to work with anything other than Lindab Safe. The quality, delivery service and order they also give us, means that we do not see any reason to look elsewhere. Lindab also listens to us, a very important aspect when building long-term relationships," concludes Niclas and his colleague Magnus Paulsson.