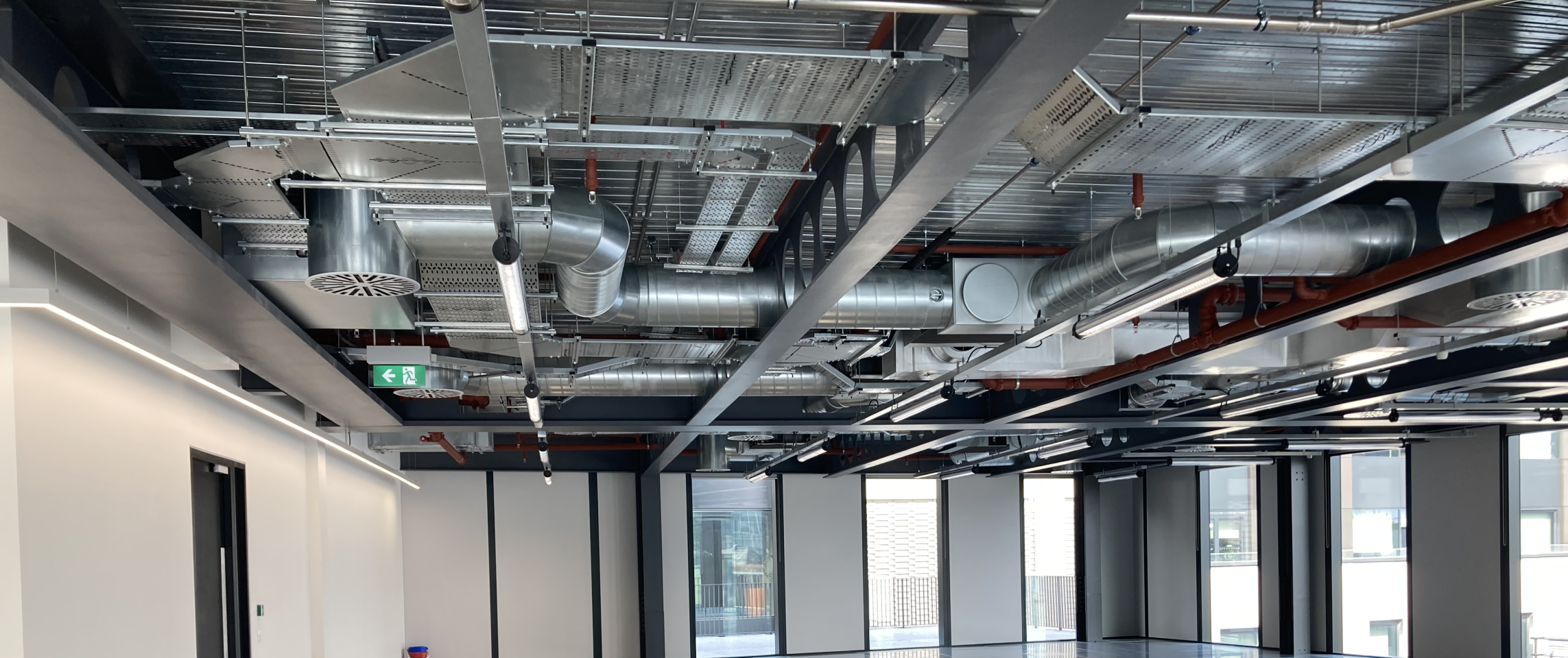 Oxford House
Pre-insulated ducting for high-end London refit
Exposed services
Pre-insulated ductwork was specfied for an exposed HVAC system to be installed as part of an ambitious refurb of a mixed-use commercial property in Central London.
M&E consultants Hilson Moran selected Lindab Isol ductwork due to its outstanding performance in reducing heat loss and preventing condensation.
Made to measure
As Isol ducts are cut to site specific requirements, ductwork contractor E&S Heating & Ventilation Ltd. worked closely with Lindab to ensure accurate working drawings were utilised to optimise cut lengths and reduce potential waste. By doing so, the carbon impact of the installation was reduced by over 25%, and the amount of product on-site was kept to a minimum, reducing the risk of damage to the product.
No need for wrapping
The installation of the pre-insulated ductwork system proved to be successful in maintaining optimal air temperatures throughout the occupied space. With insulation pre-installed within the wall of the ductwork, there is no need for wrapping of external insulation materials which both improves the aesthetic appearance and installation time.
Assured comfort and savings
By maintaining optimal air temperatures, reduced cooling and heating load demands are placed on the H&V system of the building which will provide significant energy savings on an ongoing basis. It also provides improved comfort levels for building occupants. In a workplace this is proven to contribute to improved performance and reduced worker sickness.