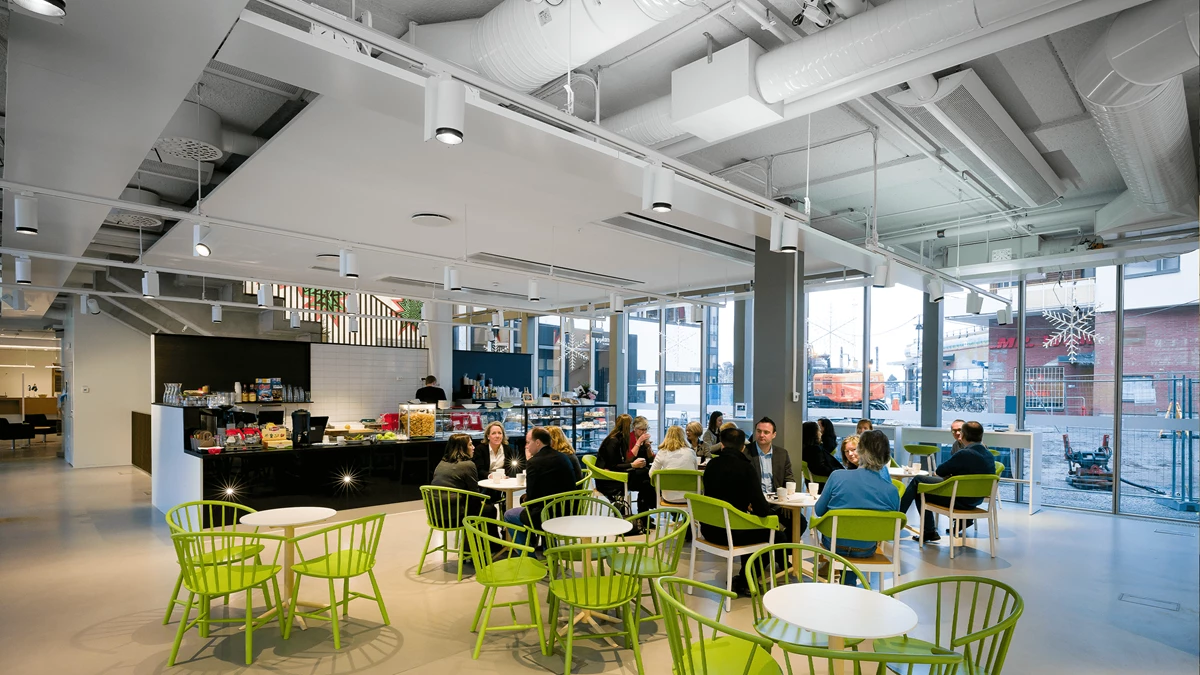 Energy-smart cultural centre
The entire building has been equipped with the sequence controlled Pascal system with chilled beams which provide great energy savings.
Swedish Cultural Centre
As a copper-gleaming candle lantern, Kungsängen's new cultural centre now welcomes all visitors and invites you to six floors of bright, fresh and purposeful premises with a library, exhibition, assembly halls, stages and a cafe.
Lindab's delivery includes the entire duct system with silencers as well as a Pascal system with some 80 Regula units, Pascal devices, Architect chilled beams and Lindab's heated beams along the window facades, which are also controlled via the room control.
"The requirements of Upplands-Bro municipality were an energy-efficient ventilation solution with the use of, among other things, VAV, demand-controlled ventilation. The result has been a comfortable and pleasant indoor climate and below expected energy consumption."
- Mikael Windefalk, CEO of Windefalk Ventilation & Energy