UltraLink
Accurate and reliable measurement of air flow and temperature in the ventilation system based on ultrasonic technology.
UltraLink - An important component for all demand-controlled ventilation systems
UltraLink is a new and unique technology for accurate and reliable measurement and control of airflow that has been developed to provide an optimal indoor climate, with the least possible energy consumption. With an UltraLink control unit, you can create more efficient and optimized ventilation systems with low maintenance costs.
Design and flexibility
To meet requirements in different buildings, we have added more colors and materials to our product range, both for the product's appearance and for the project's environmental requirements. UltraLink is available in a variety of dimensions, from 100 mm up to 630 mm. and compatible with both new and old ventilation systems.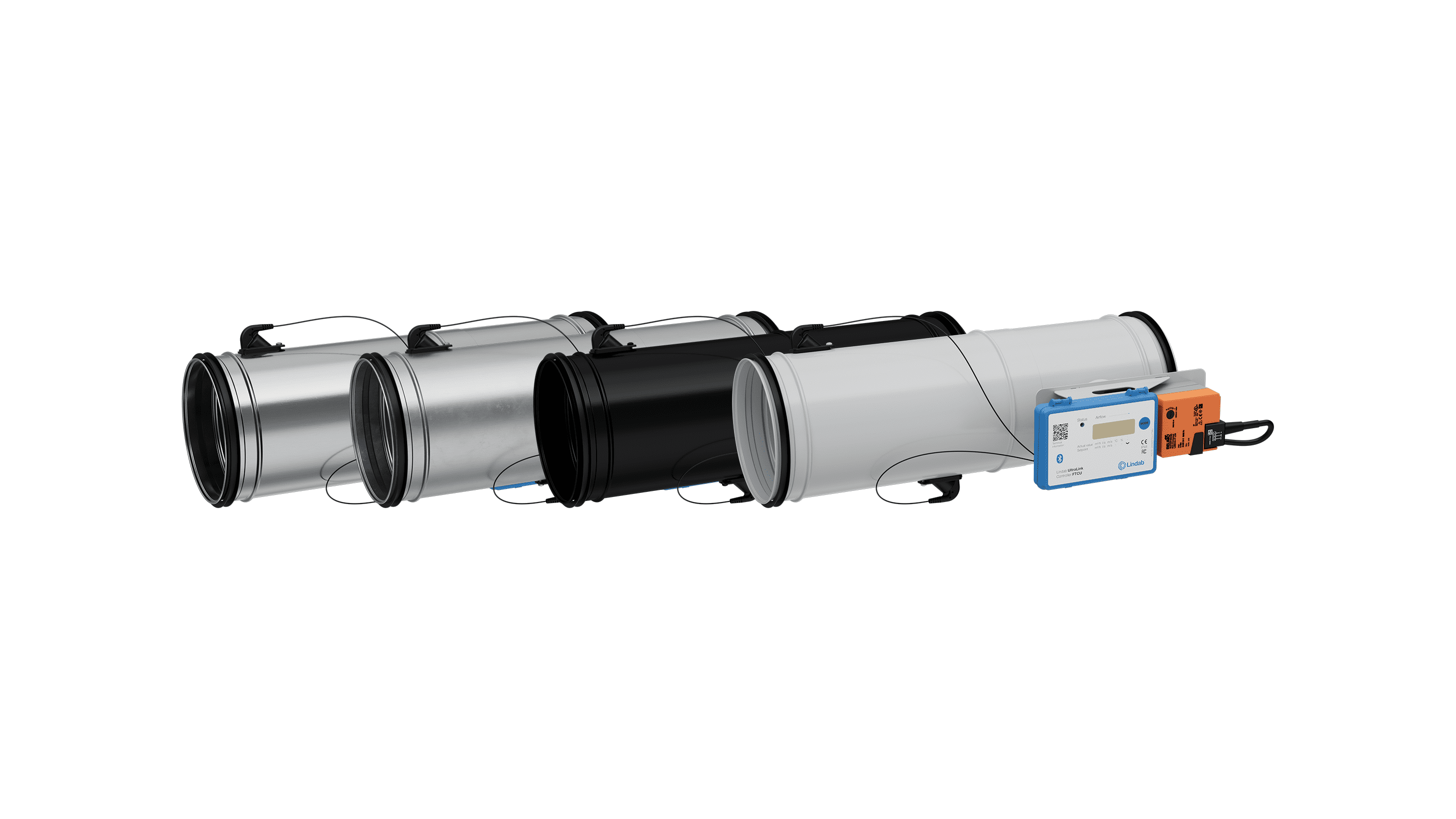 Ultra-smart benefits
Because energy consumption in our society is still far too high, new technologies and better solutions are needed to succeed. An increased focus on energy savings has led to ventilation systems with low flows becoming more common. Something that in turn has created a need for measuring instruments and methods that have high measuring accuracy even in low flows.
Unique measurement method for measuring air flow and temperature

Measures accurately throughout the flow area, including at low flows

Has no inserting parts in the air flow, which contributes to reduced pressure drop and makes it easy to clean

Can communicate with superior systems

Compatible with both new and old ventilation systems via analog and / or digital signal

Dimensions from 100 mm to 630 mm